Faux Wood Shutters VS Real Wood Shutters in Miami
When looking for plantation shutters in Miami, you can choose from natural wood or manufactured wood shutters. On one hand, you may consider faux wood shutters -- including our Polywood® shutters -- in classic white that offer an unparalleled amount of efficiency. From the other side, you have the warm, natural colors of our beautiful wood Ovation® shutters.
Each has unique features to satisfy your window treatment specifications. Fortunately, there's a shutter for everyone when looking at faux wood shutters vs. real wood shutters in Miami.
For Energy Efficient Windows, Pick Polywood Shutters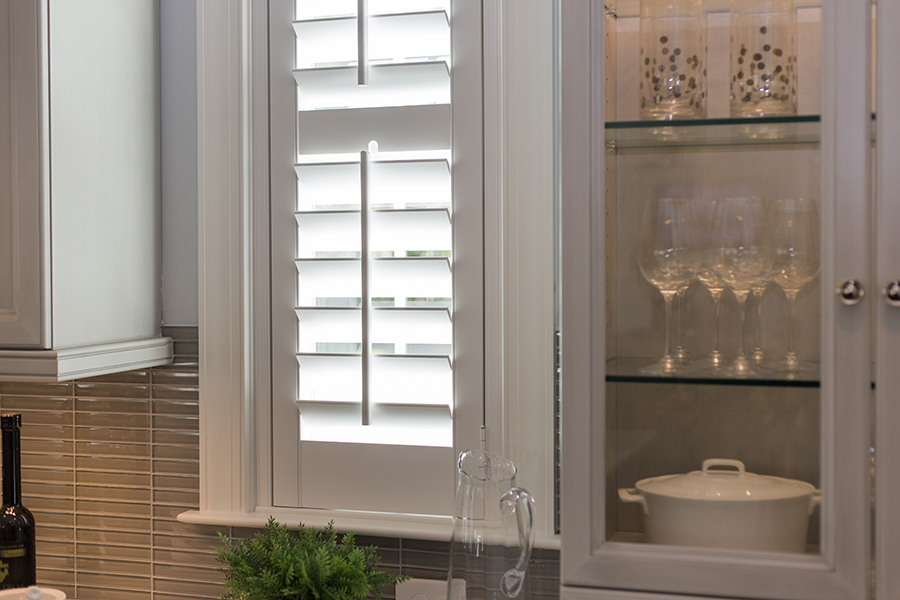 High-efficiency window treatments improve the insulation of windows, blocking cool drafts and hot sunlight to keep you comfortable and lower energy costs. Faux wood Polywood shutters are ideal for efficiency. Exterior air and sunshine are unable to penetrate their strong composite material, and each of their components are built to close snugly when you want to cover windows. Polywood shutters also come with exclusive weatherstripping that supplies unmatched insulation.
If you have them closed, Polywood shutters provide insulation that is 70% better than natural wood shutters. You'll observe a noticeable advantage when shutting them on particularly hot or cold days. However, wood shutters offer more energy savings than other options like blinds and shades.
If You Need More Color Possibilities, Consider Ovation Shutters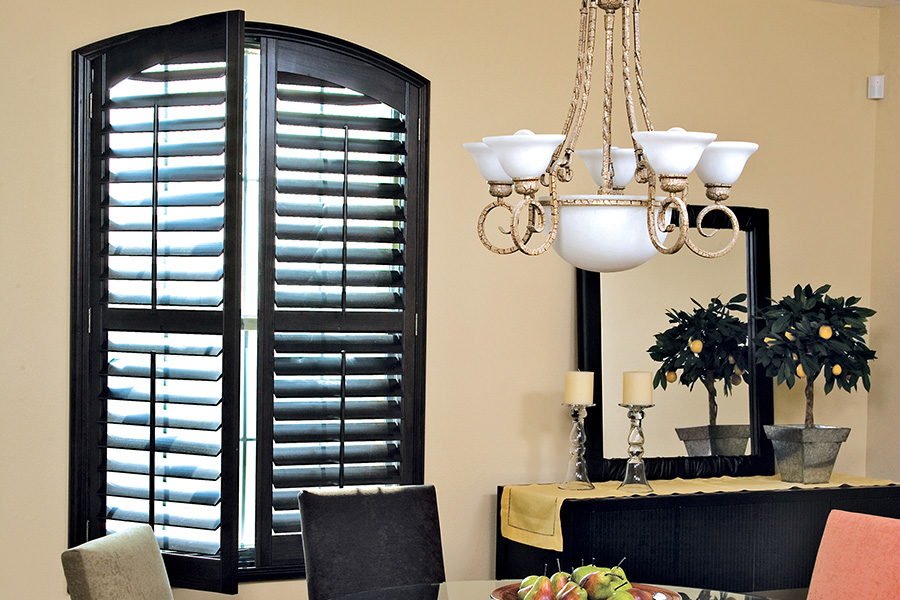 Both wood and faux wood shutters look stunning in every Miami interior. Be that as it may, they each have their own look to blend with your specific preferences. As white Polywood shutters appear fresh and contemporary, wood shutters are both elegant and warm. Even so, if you have a specific look in mind, Ovation shutters with their multitude of color options may be the right solution.
Polywood shutters come in three shades of crisp white. Although white matches everything, if your interior design requires an alternate type of elegant neutral color or wood stain, check out Ovation shutters. These window coverings have 13 paint options and 27 stain possibilities! They will blend with the current wood details in your residence or impart a lovely element of nature to your design.
If You Want Durability, Polywood Is The Right Choice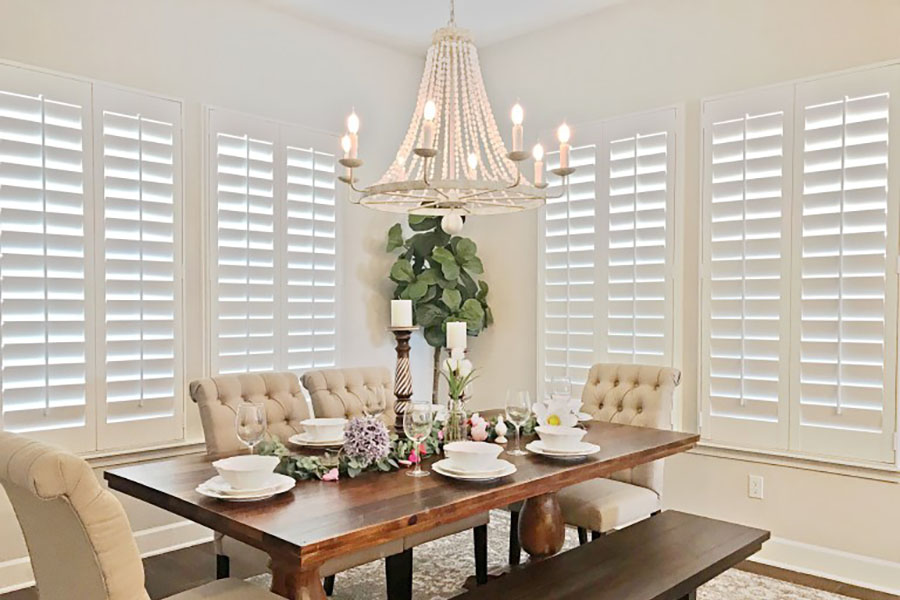 When it comes to real wood shutters vs. faux wood shutters in Miami, faux wood is the clear choice for durability. Polywood shutters withstand destruction from moisture, extreme temperatures, pests, mold, and sunshine. They won't split, break, warp, or fade. You may put them in your coldest, warmest, or dampest spots without thinking twice. They'll hold up for decades in any area of the house and even within your garage!
Ovation wood shutters also provide superior durability for a wood window treatment. Recognized as the only 5-star wood shutters in the world, they incorporate the best materials and construction to promote impressive longevity. And even though they aren't suitable for damp bathrooms, the wood is treated to resist moisture as much as possible.
Let Sunburst Shutters Miami Help You Select Between Faux Wood Shutters Vs. Real Wood Shutters In Miami
Not able to pick between wood or Polywood shutters in Miami? Seeing them within your own property can help. Contact the professionals of Sunburst Shutters Miami with a call to 305-520-7515 or submit the following form to arrange a complimentary on-location meeting. An skilled representative will present our products and let you see how they can upgrade your windows.