Get Wood Blinds In Miami For The Best In Hardwood Window Products

When you want to get hardwood blinds in Miami, you ought to install the best. Our wood blinds are constructed of furniture-grade natural wood, which results in remarkable durability and appeal. Choose between 24 colors and stains, and then customize your treatments with slat width, valence, and operating choices.
Sunburst's wood blinds even withstand everyday wear and tear. Each blind is custom-tailored to your window's precise dimensions, so they always hang right. The sturdy slats are then coated with a UV protectant that resists the harmful effects from the sun's rays. Of course, you won't find window treatments quite as robust as our louvered shutters, but wood blinds are excellent choices for the family room, dining room, or bedroom.
Wood Blinds Choices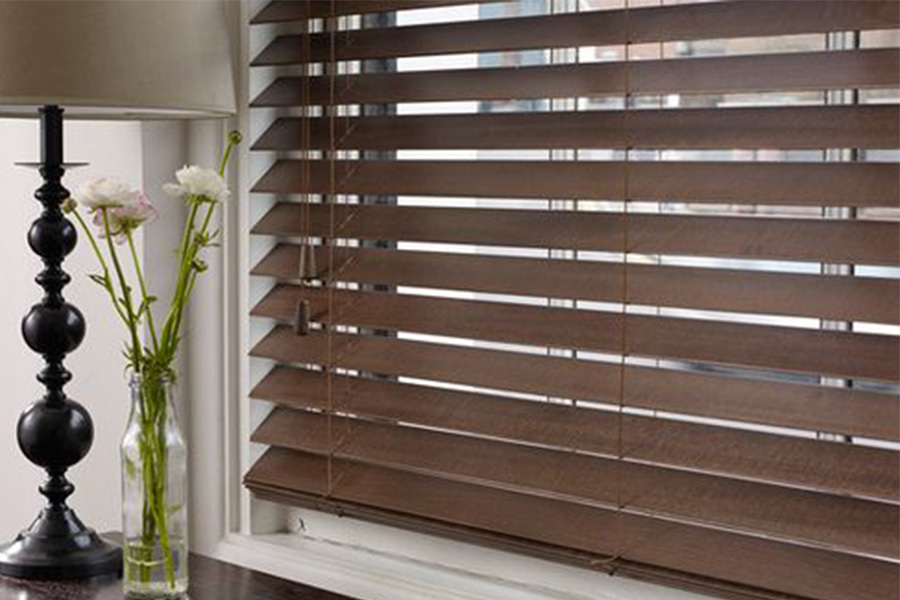 Begin by selecting the stain or color of your wood blinds. Choose from 24 brilliant designer finishes to mesh beautifully with your space's color palette or match the existing hardwood furniture, flooring, or trim that you have in your residence. Then coordinate your valences, pull cords, and tassels for a completely in-sync presentation.
Why Install Wood Blinds In Miami
Wood blinds might be the most effortless strategy to install an amazing window treatment in your Miami home. Once installed, you are able to move the horizontal slats by a pull cord or wand. There are various techniques for utilizing your blinds to control light, from pulling them up to welcome in the sun's rays to keeping them lowered to ensure the privacy of your space.
And unlike common aluminum materials, your Miami Sunburst's Wood blinds won't easily break down. With stable slats made from sturdy hardwood, your slats will hold their shape without bowing or snapping. Since your blinds are tailored to your exact window dimensions, your blinds will tilt in a fluid motion and raise or lower without scraping against your window trim. On the other hand, if you're in need of blinds for high-moisture rooms, choose our faux-wood blinds.
Wood Blinds Warranty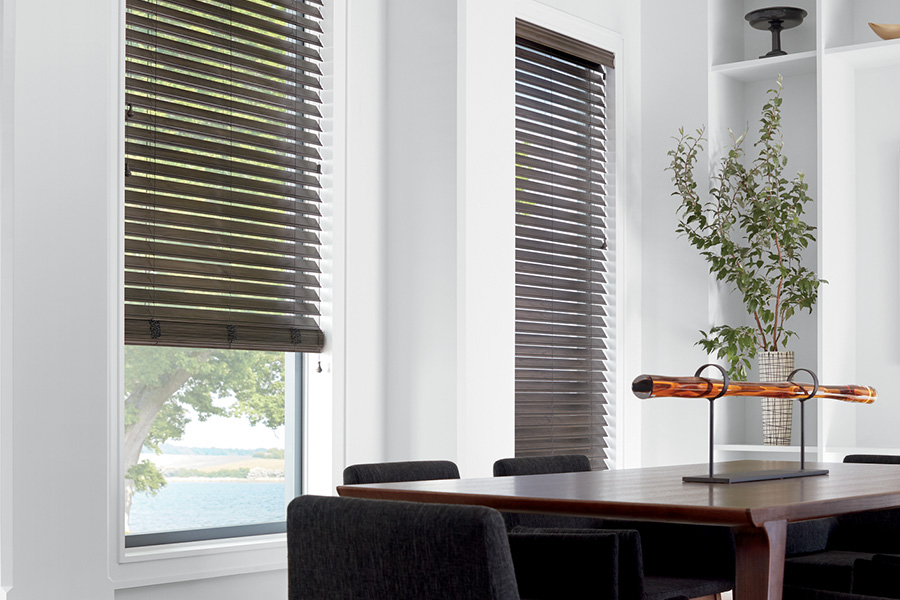 Our blinds come with a 3-year warranty that offers protection for any defects in construction (i.e., an imperfection in the product design, materials, or workmanship) for the original buyer.
Wood Blinds Specifications
Call Now For Your Wood Blinds in Miami
To see all the virtues of wood blinds -- or any of our amazing window treatments -- reach out to Sunburst Shutters Miami. We'll arrange a free in-home consultation to showcase how our products will enhance your windows. Call 305-520-7515 or fill out the form below today!