Five Suggestions To Create The Perfect Media Room In Miami
Modern home theater equipment makes it easy to immerse your senses in gaming, movies, and your favorite TV shows in the comfort of your own space. That's why residents of Miami are inspired to create home media rooms. The question is: What is required to make an incredible home media room? From the best window treatments to equipment, here are five suggestions for creating a media room in Miami that everyone will appreciate.
#1 Manage Outside Light With Plantation Shutters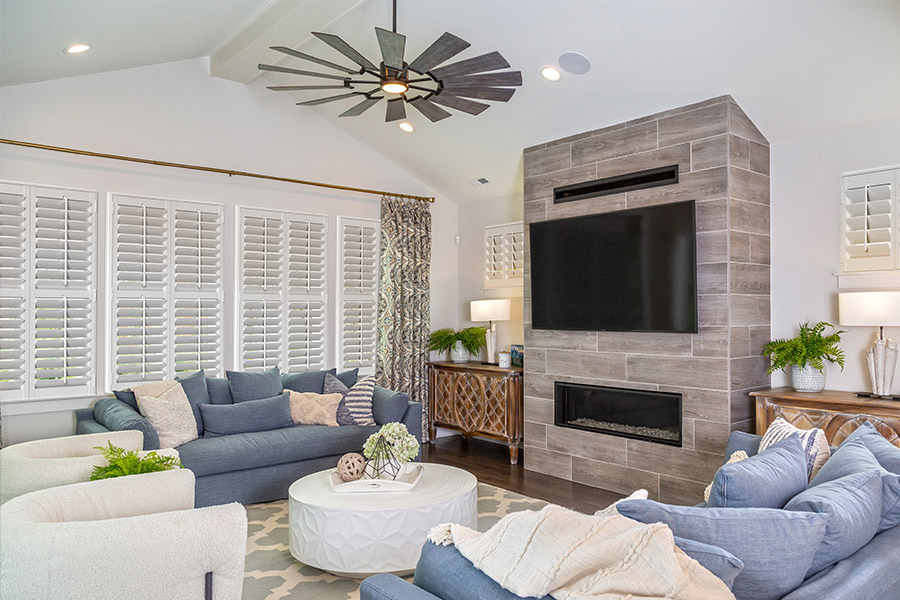 Nothing ruins your favorite show like the sun's rays on your television. Dimmable lights are nice, but what about exterior light? Use
plantation shutters for window treatments
in your media room in Miami for the best control of sunlight. Plantation shutters include a framework that encloses your window's frame to block outside light. These sturdy installations also have panels on hinges with adaptable slats that close tightly to give you nearly complete darkness. You might even tilt the slats as you wish to redirect exterior light off televisions or your sightline without making your space seem like a dark cave.
In the event you install Polywood® shutters, you'll get a higher degree of window insulation as well. These faux-wood shutters stop heat from the sun and airflow to keep your media room at an agreeable temperature level. They may prohibit up to 30 degrees of heat transfer, saving you money on energy expenses.
#2 Improve Your Media Room's Acoustics With A Couple Minor Renovations
Once you fix the lighting in your Miami media room, tackle the acoustic environment. Drywall is sufficient for media rooms walls, but basement concrete ruins the clarity of sound. The most straightforward way to prevent echoing in your lower ground media room is by inserting acoustic paneling. In the event you have to resolve the sound issues in your media room, go with easy-to-install sound barrier or absorption materials. Then add in window treatments, like shutters, to control exterior noise.
#3 Invest In The Appropriate Equipment
The appropriate devices will deliver superb sound quality too. Start with your surround sound system. Numerous people like Wi-Fi connected components because you don't have to trouble yourself with running wires.
Don't forget about getting a high-def television. LED and LCD TVs offer excellent brightness, but 4k units typically have better contrast and wider viewing angles. You might also choose a projector-style setup for a large media room. Whichever television you pick, place it higher up your wall for the best viewing angle.
#4 Choose Comfortable Sofas And Chairs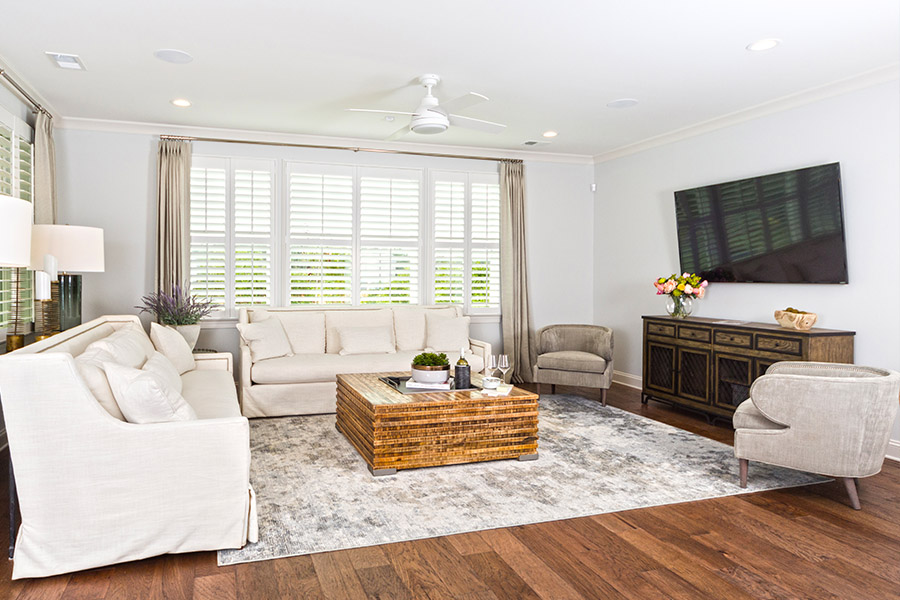 It's hard to take pleasure in the big game without a comfortable seating option. If you want a complete home theater, select theater seats with reclining capability and built-in cup holders. If you plan on gaming, buy the right number of chairs suitable for long hours at play. A spacious sectional is a smart choice as well. Also, be sure to remember a few blankets and pillows for extra cozy binge watching nights.
#5 Customize With The Theme of Your Choice
Customize however you desire when creating a media room in Miami. Are you a fan of a specific movie franchise? Would you like to create the sense that you're within a genuine theater? Framed movie posters, an antique style popcorn machine, and bold colors will underscore the intent of your media room.
For a more understated appearance, design around a favorite color palette. Warm colors with real wood finishes and matching Ovation® shutters will allow your media room to feel snug. Or make it feel light and welcoming with softer, neutral shades and Polywood shutters.
Consult With Sunburst About Window Treatments For Your Media Room In Miami
The specialists at Sunburst Shutters Miami are here to help you find window treatments you love for your media room. At your no-cost on-location meeting, we're happy to show you how samples look in your room before making your ultimate choice. Request yours today by dialing 305-520-7515 or by submitting the form on this page.