Miami Window Treatments For Doors with Half Glass, Full Glass, And Unique Windows
An entryway with glass panes delivers a distinctive design flair to your home and welcomes in sunshine. But what if the entrance is constantly blasted by the sun or allows nosy neighbors a sightline into your Miami home? Interior shutters, transitional shades, and Roman shades all offer stylish coverage when you need Miami window treatments for a door with half glass, total glass, or specialty window types.
Incorporate Plantation Shutters For Eye-Catching Miami Window Treatments On Doors With Half Glass, Complete Glass, And Round Windows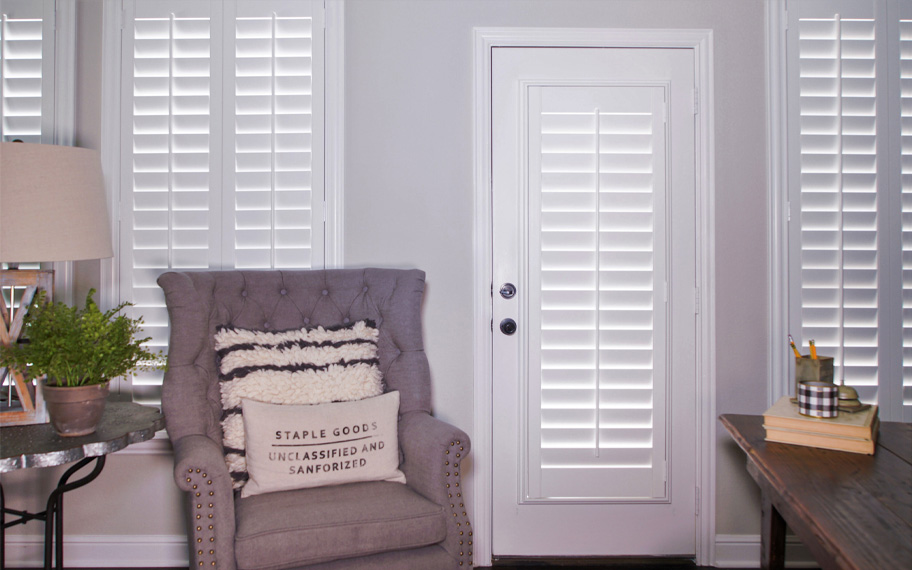 Your entrance is always something visitors come across within your Miami home, which means your window treatment should make a good impression. Plantation shutters look stunning on doors. They add an appealing design element to your doorway, and the movable louvers allow you to control the light and privacy levels. Interior shutters are also preferred Miami window treatments for doors with half glass, total glass, and specialty windows because they can be made for all sizes and shapes of windows. Custom shutters will fit an [[arched or circular window's shape]67] when other options cannot.
Composite shutters are the most durable window coverings you can select for a door. They stand up to jostling from children and dogs charging past the entry, and dirty hand or paw prints wipe off in a cinch. Polywood's faux-wood composite resist warping and splitting because of cold air or humidity entering past your door. And they don't thump or glide against the door like standard metal blinds. The end result is they stay looking beautiful for longer..
Choose Roman Shades To Control Sunshine With Elegance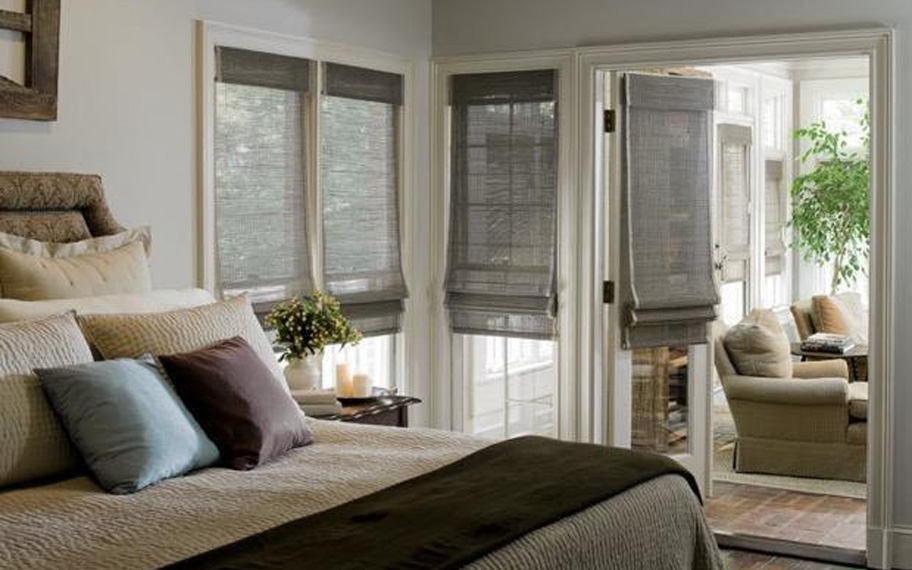 Doors constructed with glass inserts are attractive but might cause an issue if they direct sun glare into your field of view. Elegant Roman shades make excellent Miami window treatments for doors with half glass or complete glass because they come in many different opacities. If your door faces east or west, you can install a less transparent option to block direct sunlight. If large trees or a porch roof offer shade, a less opaque choice will let in softened light. Or use versatile top-down/bottom-up products for a bit of sunshine while preserving your privacy below.
Roman shades offer the added benefit of coming in a multitude or styles to coordinate with your Miami property's architectural style and palette. Shades of varying patterns and colors enliven an otherwise basic glass door. When your window has tinted glass or a beveled edge, choose a shade with one color so you don't have a design mismatch.
Incorporate Transitional Shades For Versatile Light Control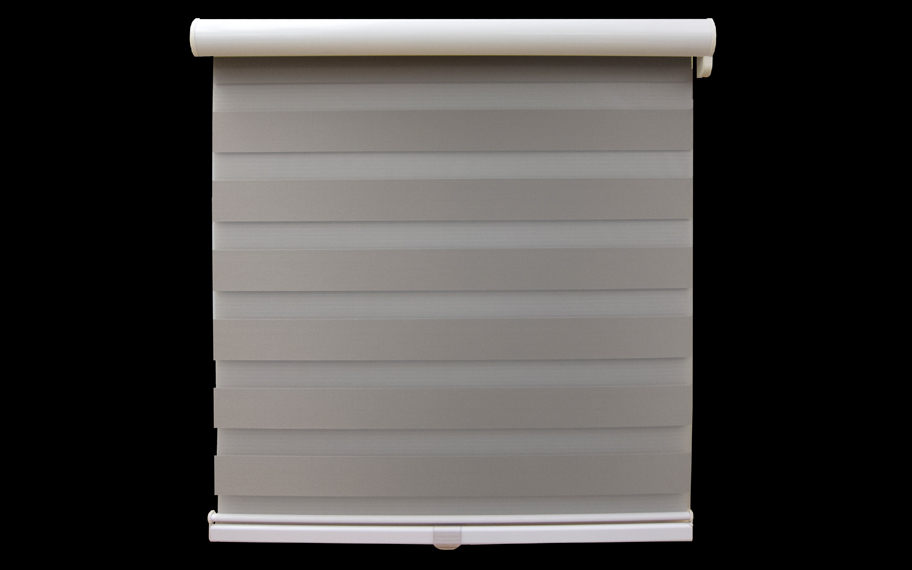 Zebra or transitional shades combine the function of privacy with flexible light control. They are thin and remain next to the door. Transitional shades are a twist on roller shades and they have continuous looped fabric with alternating solid and sheer stripes. The orientation of the front and back panels can be adjusted so you have the ability to see through the transparent material and welcome in natural light or set the opaque sections over the sheer to obstruct light flow while ensuring privacy.
These highly functional shades come in a variety of styles and colors. You can also choose how to move your zebra shades. On a door, the most sensible selections are cordless products since cords will get twisted or trapped in the door. For effortless operation, you may select an automated shade that adjusts with the pressing of a remote when you want to alter the amounts of light and privacy.
Add Style And Function To Your Door With Shades And Shutters From Sunburst Shutters Miami
At Sunburst Shutters Miami, we carry only the best shades and shutters for your glass doors and all of your other window types in your Miami residence. Give us an idea on the basics of your project, and we'll recommend attractive and functional options for each and every room. To request a complimentary on-site appointment, reach out at 305-520-7515 or fill out the form below.