Perfect Window Treatments For Southern Homes in Florida
Around Florida, we take pride in our home fashion, as do most homeowners in the south. And Southern homes require a unique approach when it comes to window coverings.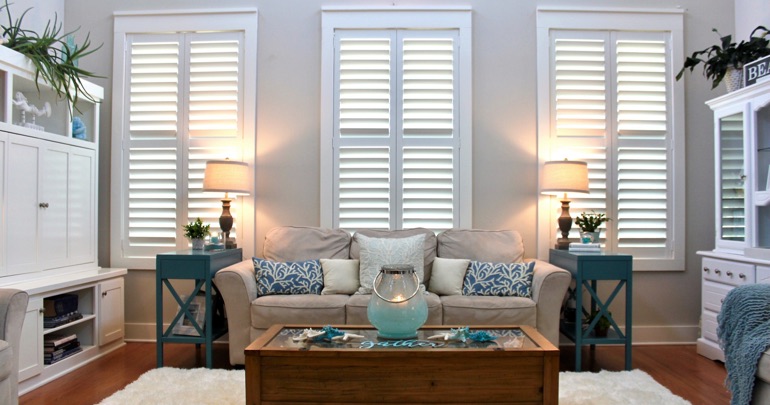 From keeping your home cool to nailing that Southern style, this is what you should know about choosing a window treatment in the South.
Window Treatments That Keep Homes in the South From Overheating
You know how hot it can get in Miami during the summer months. And while it can get up to three digit temperatures outside, your house can trap heat inside, making your A/C work overtime. With a great window treatment, Miami homes can beat the heat and stay comfortable regardless of the weather outside. That's why the best window treatment for Southern homes is Polywood® plantation shutters.
Polywood shutters help maintain the temperature in your home better than any other window treatment. With their patented material and expert design, Polywood shutters create a window seal, blocking up to half of all energy flow. Not only does that keep your home cooler, but it means your A/C won't have to work nearly as hard to cool your space, saving you on your monthly bills.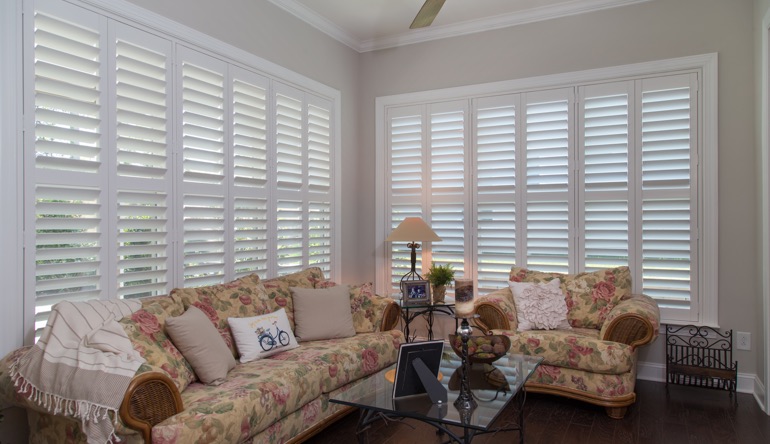 Some Florida homeowners take it even further. It's not rare for homeowners to double-up on energy efficiency by using multiple window treatments. For example, solar window film can reflect strong UV light, diminishing solar heat and glare on your windows – and they easily pair with other window treatments. Draperies are another good option to pair with shutters in particular, adding a second protective layer against the Florida sun.
Window Treatments In A Southern Style
Without getting too deep into classic Southern home architecture, many homes in our neck of the woods have a few common themes: historical ties, space for gatherings, and beautiful faces.
There's no window treatment that matches the Southern style quite like plantation shutters. It's even in the name – plantation shutters got their name for being so ubiquitous in big plantations and large houses across the South so many years ago. As we mentioned, shutters can control temperature more effectively than other window treatments, and they are a natural fit to Southern style. Their solid lines and expert craftsmanship make them great accessories on a home with a wrap-around porch, columns, or any woodwork.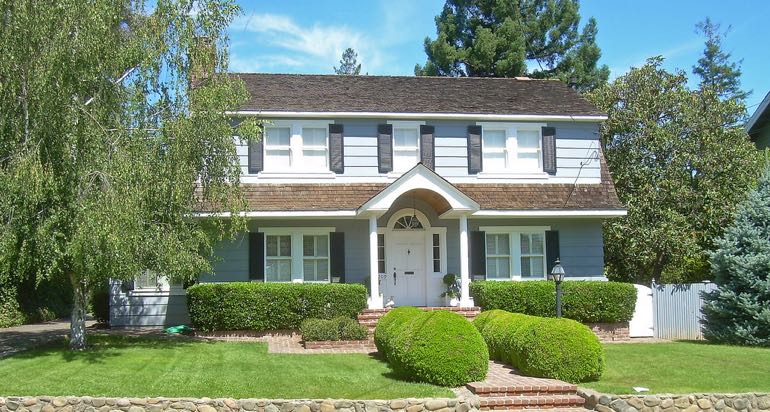 And Polywood shutters are offered in white for a reason. White is a perfect accessory color in Southern homes, as it reflects sunlight and adds an air of both style and comfort – ideal for any Miami home.
Classic Southern Homes Should Have Beautiful Window Treatments
For style and practicality, shutters are the go-to window treatment for Southern homes. To see what shutters could look like in your home, get a free consultation the Sunburst Miami team. Call us at 305-520-7515 or complete out the form below for a free consult meeting with our home design pros.