Plantation Shutters Vs. Cellular Shades In Miami
Miami residents commonly look at plantation shutters and cellular shades whenever they want an energy-saving window treatment. After all, both options will stop a certain level of thermal transfer when closed. But are there extra benefits beyond excellent energy efficiency when considering cellular shades vs. plantation shutters in Miami?
Keep reading for a few tips to help you decide which option works best for your windows.
Choose Plantation Shutters For Superior Light Management, Energy Efficiency, And Resilience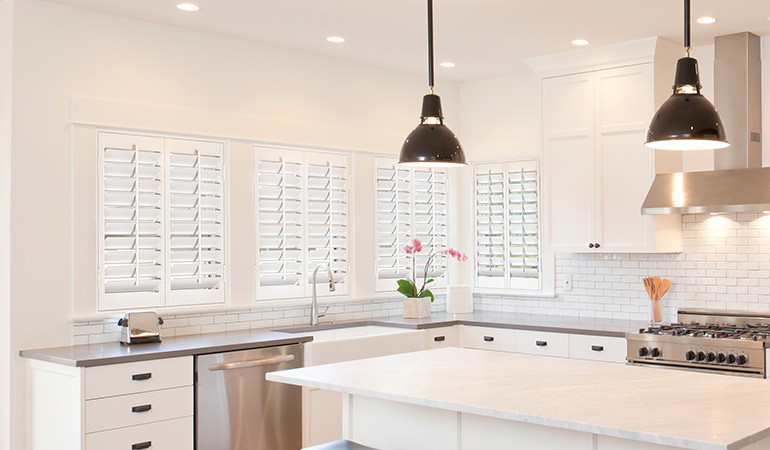 When it comes to cellular shades vs. plantation shutters for Miami, shutters are usually the better choice. Their hinged panels and movable louvers offer various options for managing privacy and the extent of sunlight that enters your home. And their solid composite-wood frame covers your window edges to keep heat and sunlight from getting past.
Interior shutters also offer incredible energy savings. When shut, they stop the cool drafts and warm ultraviolet rays that slip through your windows. Polywood® shutters were fabricated as an insulating system with patented weather protection that eliminates nearly all exterior air and prevents up to 30 degrees of temperature transfer from windows. They'll sustain the comfort levels of your Miami home through every season and lower your energy expenses.
Polywood shutters also make sense as the sturdiest window treatment. While shades and blinds will have noticeable wear and tear after a few years of use, Polywood shutters will continue looking great for decades. Their faux wood resists damage from humid conditions, extreme temperatures, pests, and UV rays. They won't wear out from regular usage and hold up well against bumps from playful kids and pets. You may put them in any room of your home, and they'll look beautiful for as long as you're in the home.
Go With Cellular Shades To Add Appeal And Efficiency To Your Home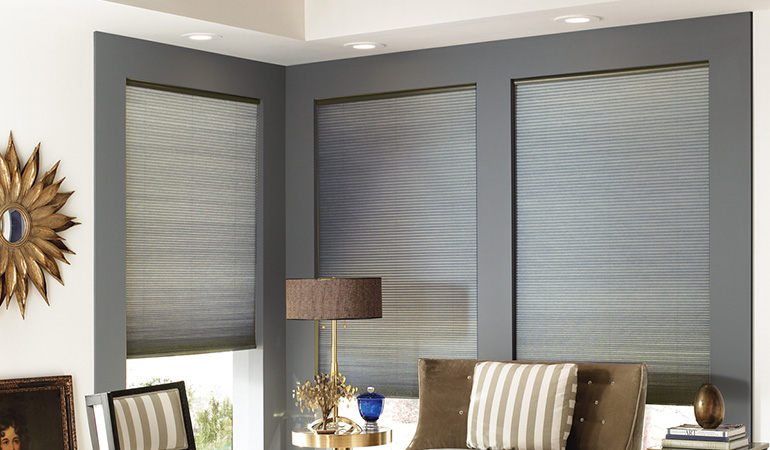 If you're choosing between plantation shutters vs. cellular shades in Miami and would like a softer or more colorful window treatment, cellular shades are the best bet. These cloth window shades come in a a wide range of colors and patterns. It's not hard to discover cellular shades to blend with your existing decor, whether you want a subdued neutral color or a vibrant statement-making tone.
Although not as much as shutters, cellular shades do make your home more energy efficient. Their material is fabricated into expandable pleats that flatten together as you raise your shades. Conversely, when you lower them, those pleats expand into pockets or "cells". These cells and their encompassing fabric layers trap air and stops it sliding past your windows before it has the chance to enter your Miami home.
Turn To The Experts When Picking Between Plantation Shutters Vs. Cellular Shades In Miami
You'll never have to choose window treatments on your own when you work with Sunburst Shutters Miami. Our 40 years of supplying and installing window treatments have resulted in us being specialists in the field. Reach out to us at 305-520-7515 or submit the following form to arrange a free in-home consultation. We'll supply samples, showcase how different window treatments function on your windows, and help you select the ideal choices for your interior.