Roller Shades Vs. Cellular Shades In Miami
Cellular shades and roller shades can both decrease sunglare, provide protection from onlookers, and embellish your decor. But, the window treatments are two unique types of window shades. They look different and provide unique benefits depending on what you want. Once you know what each offers, you can pick between roller shades vs. cellular shades in Miami.
What Are Roller Shades Vs. Cellular Shades In Miami?
Roller shades and cellular shades both offer power over light and privacy. They both offer many custom options, such as top-down/bottom-up and motorized types. Yet, that's about it regarding the similarities ,too.
Roller shades and cellular shades have different appearances and assemblies. Standard roller shades have a single sheet of material that coils up into a cylinder fixed to the top of your window. Cell shades have crimps of fabric that form cells similar to a honeycomb. Those pleats gather up like an accordion as you pull up the product. Each shade offers its own benefits to help you select between a cell shade or a roller shade.
Use Roller Shades To Make The Style You Need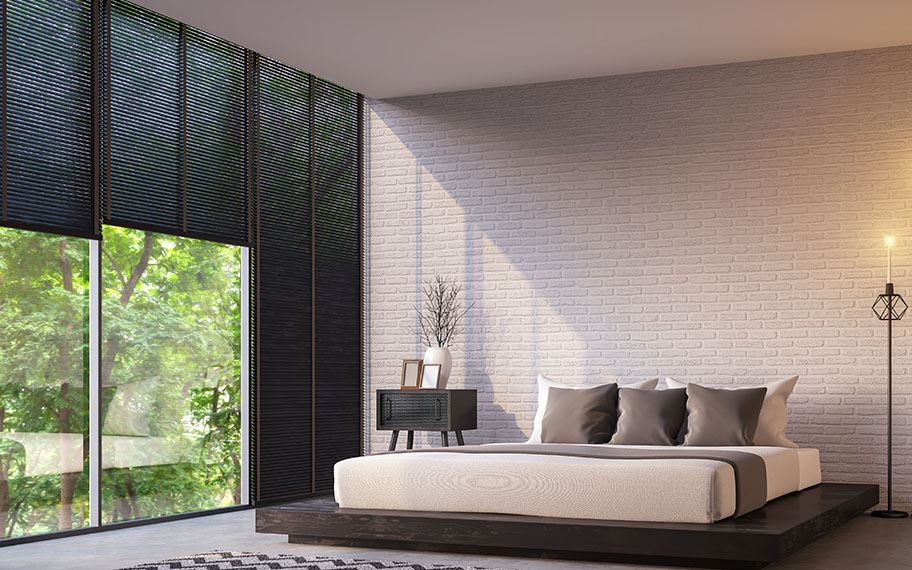 If you're debating roller shades vs. cellular shades in Miami and have a distinct interior design planned out, check out roller shades first. Roller shades have long been a popular window treatment because they have sleek lines and possess a timeless look that you can incorporate into any decoration style. They look lovely paired with curtains in a formal room or on their own as a minimalist window treatment. Roller shades come in a plethora of patterns and colors also. You can easily find brightly colored roller shades for eclectic design or crisp white roller shades for a farmhouse or breezy style. Their variety allows you to make a unique feeling for your home.
Roller shades also are available in a plethora materials and transparencies to give you the privacy and light control you need. If you have a darker area, lighter sheer roller shades will dress up your windows without hindering outside light. If you have an overly sunny room that gets too stuffy in the afternoons, you can cool things down and shield your rugs from discoloration with thicker blackout shades.
Install Cellular Shades For Energy-Efficiency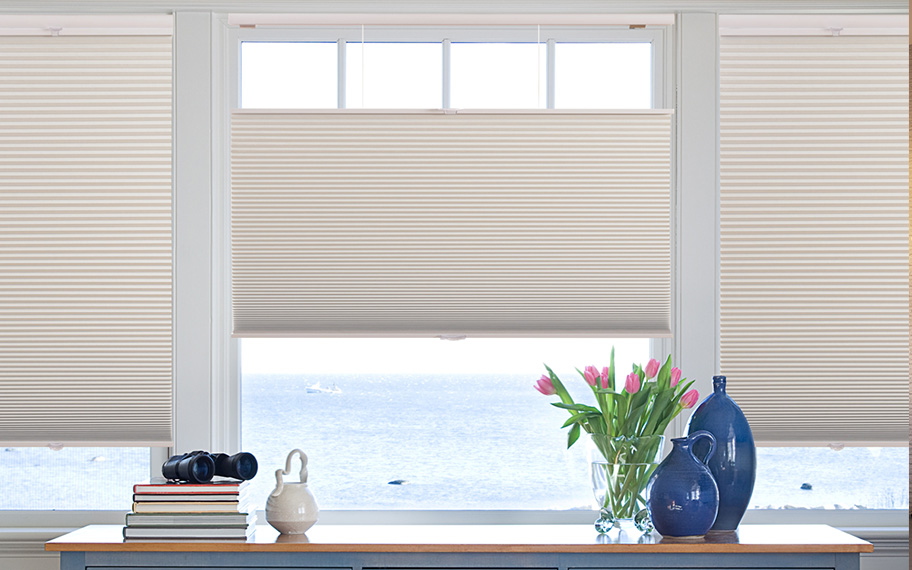 If you need window shades that can insulate your windows, there's a specific winner between roller shades vs. cellular shades in Miami. Cell shades are designed to help hinder ambient air flow and ward off temperature loss into your house. Their fabric cells trap some of the outside air that filters through your windows and stops your home from being too cold during December or stuffy in the summer. This heat loss block should help keep you more comfortable all the time and helps keep energy bills low.
You can put up cell shades in every room of your house, but you'll get the most from them in window laden rooms. Put a cell shade on places where you like to hang out for reading or watching a movie to stop a breeze from blowing on you the winter. Or install cellular shades in your kids' bedroom to keep it cooler during the summer. Then again, if you are looking for even more energy efficiency, you should look at Polywood® shutters also.
Get Premium Window Shades At Sunburst Shutters Miami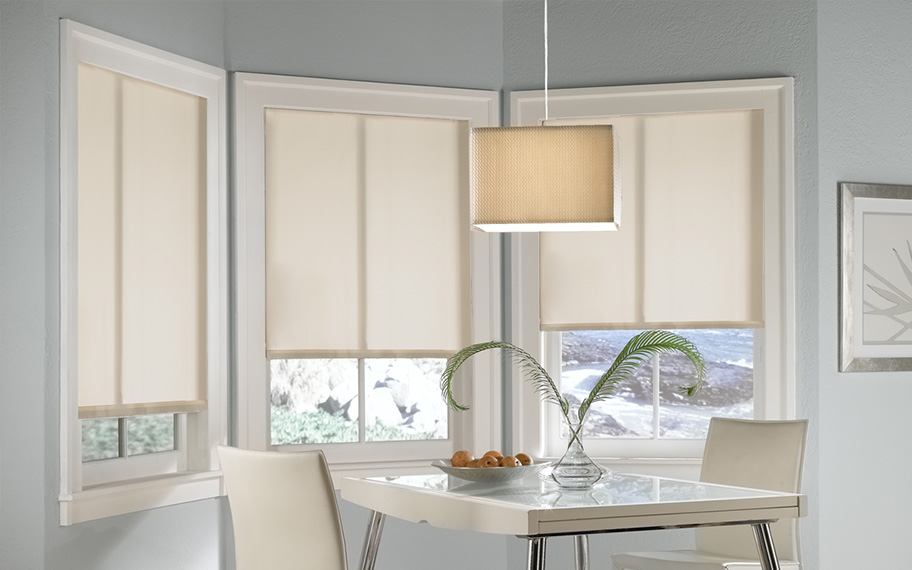 If you want custom-made window coverings for your Miami home, look to Sunburst Shutters Miami. We carry a variety of window shade offerings to satisfy your wants and tastes. Let our pros help you pick the perfect style for your space and install them so that they look wonderful. Call us today at
305-520-7515
or send in the form below to get a no-cost in-home consultation.