The Best Window Treatments for a High-Rise in Miami
Your perspective changes when you live or work in a downtown high-rise, especially with your grand views overlooking Miami. Whether the view is from a penthouse, corporate office, or apartment, high-rise interiors typically have tall, uniquely-shaped windows that encompass an entire wall. With expansive windows like this, you may think it's challenging to find appropriate high-rise window treatments in Miami.
Fortunately, there are a wealth of window treatments available that can fit the expanse of a tower window. Treatments such as shades and plantation shutters will help direct light while enhancing the room's appeal. They may even let you keep the thermostat down due to their high level of energy-efficiency.
Roller Shades Are A Popular Window Treatment For Miami High-Rise Buildings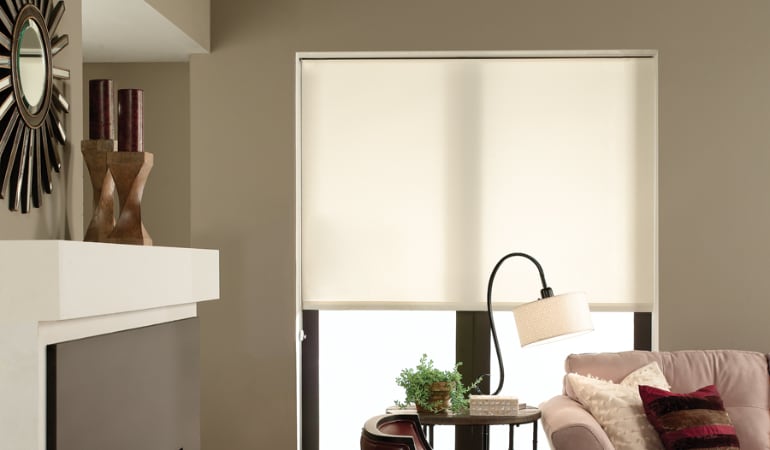 Roller shades are a more traditional window treatment option because they are simple to use. They can be customized to work with any window size, from conventional panes to extra-large picture windows. Lifting and lowering is done with a simple pull of the shade, or go motorized if your windows are tall and not easy to access. And because they sit close to the window, you won't have to worry about thin or non-existent window frames.
Roller shades in Miami are available in various options of opacity from translucent to blackout, providing the ability to change the ambiance in every space. With an abundance of styles and colors, they blend perfectly with your décor. You can choose a semi-transparent fabric that diffuses the exterior light while still blocking that annoying glare, or a full light blocking shade. By going with a roller shade, you can choose from an array of colors, designs, and fabrics to accent your high-rise windows.
Cellular Shades Give Your High-Rise Windows Style And Energy-Efficiency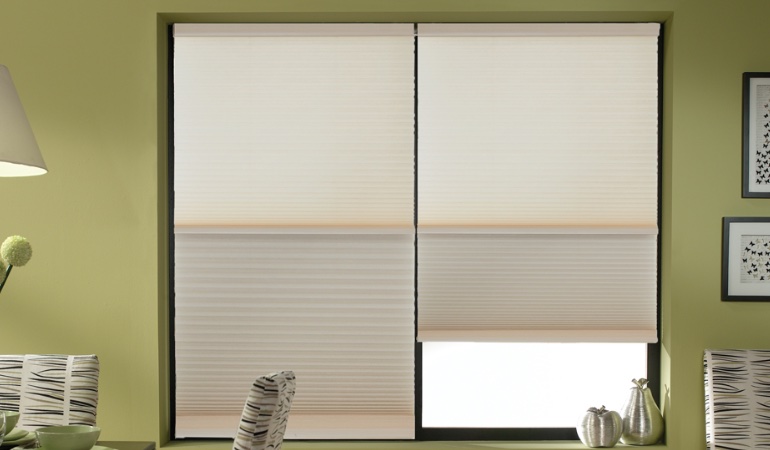 Heat loss is at times a significant problem with high-rise windows in Miami. Either heat dissipates from the area through the windows, or the sunshine overwhelms the interior, giving the area a too-hot feel. The larger your windows are, the greater chance heat loss becomes a concern. Fortunately, you can add a cellular shade to increase your interior's energy-efficiency.
A cellular shade folds up like an accordion, to create little pockets that trap heat against the window. That leaves your temperature-controlled air within the room while preventing the cold or heat from coming in. Like their roller shade cousin, cellular shades are offered in a multitude of colors and patterns. They can also be motorized, so you won't need a stepladder to close or open your high-rise window treatments in Miami.
Plantation Shutters Shift Light Any Time Of Day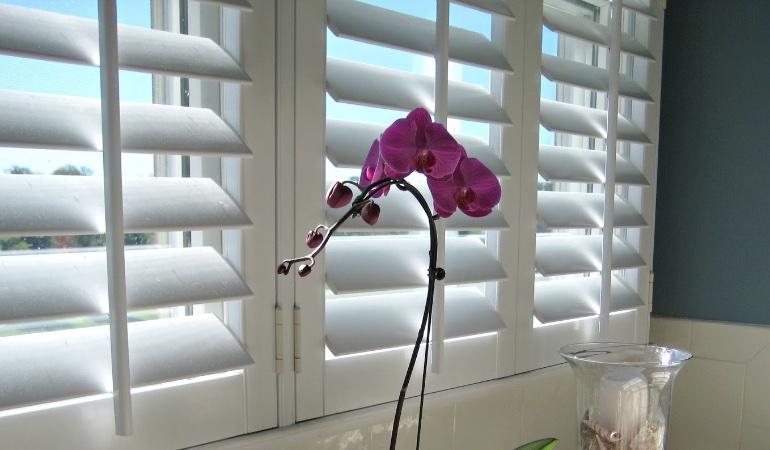 If you're looking for a way to direct light instead of preventing it from entering, you will be interested in a window treatment like plantation shutters. These are more solid than window shades, and the wide slats can keep sunlight in your space, even when the sun is at window height. If glare is a concern, you can just tilt the louvers down and shift light to the floor. Or just close them tight for full privacy.
Those who live or work in high-rises usually lean towards faux wood for their interior shutters. These attractive shutters are made of recyclable materials that won't fade, warp, chip, split, or yellow. They are one of the few window coverings that can hold up to the constant sun on your Miami high-rise window. Quality faux wood materials, like our Polywood® Shutters, are extremely efficient with up to 1600% more energy-efficiency than your old metal blinds.
Let Sunburst Shutters Miami Provide the Right Solution For Your High-Rise Window Treatments In Miami
If you want high-rise window treatments in Miami, you should consider luxury and functionality. Sunburst Shutters Miami can help you pick out the perfect roller shade, cellular shade, or plantation shutter. Reach out to us for your complimentary on-site consultation by calling
305-520-7515
or by submitting the form on this page.