The Best Window Treatments For A Home Library In Miami
The window treatments in a home library in Miami could seem like insignificant, but they can do quite a bit to help you fashion the ideal space for reading and relaxing. The right treatments give you the ability to control light levels, privacy, and even the room's temperature! In the event your home library window coverings aren't capable of offering the same, we suggest switching to Polywood® plantation shutters. Here are some good reasons to make the change.
Switch Between An Open And Bright Or A Dim And Cozy Home Library With Louvered Faux-Wood Shutters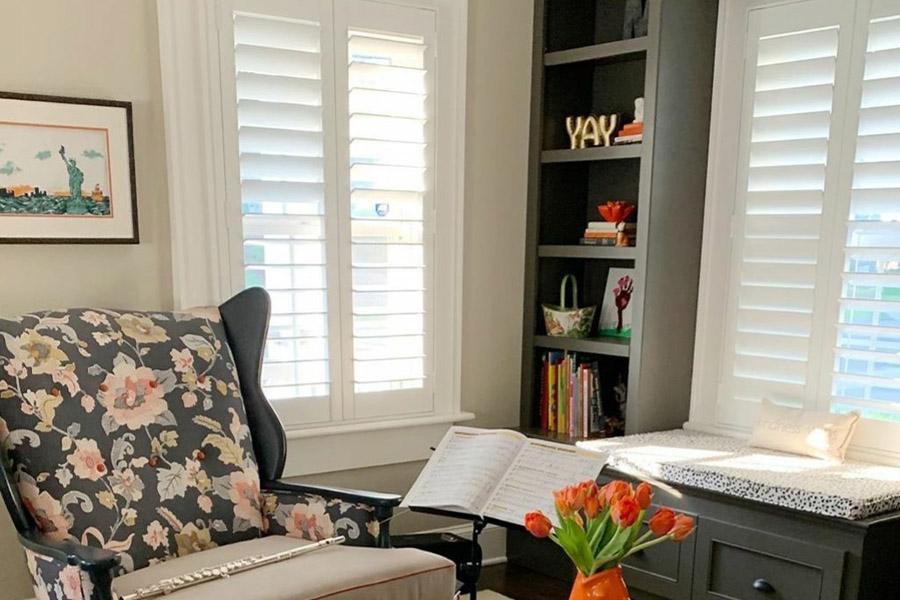 Every home library should have plenty of sunlight for reading. However, there may be times when too much light causes eye strain. And how about when you are looking for a more foreboding environment for reading a a tense thriller? The top window treatments for home libraries in Miami allow you to effortlessly switch between bright natural light and a darkened room.
Interior shutters are easy to open and close. You can swing open the panels for full sunlight when electric lights aren't adequate for your perusal of a paperback or if you want to lower your energy expenses. On occasions when the sunshine is too intense, close the panels but tilt open the louvers for the perfect level of illumination. You may also shift the louvers to deflect glare from your or mobile device and get the ideal balance of light to eliminate straining your eyes. And when you want a darker, cozier home library, the solid faux-wood panels and louvers come together tightly for near-total darkness.
Block Outside Distractions And Noise While Reading With Polywood Shutters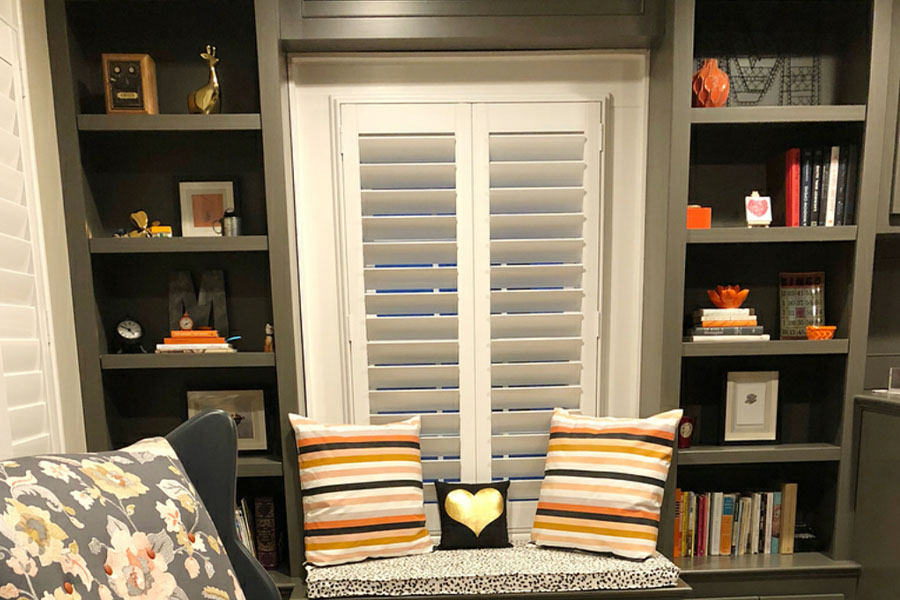 When the time comes to settle down with a good book, the last thing you want is a disturbance from beyond your walls. Polywood shutters can block these annoyances when you need peace and solitude. All you have to do is shut the shutter panels and slats if you prefer not to catch glimpses of dog walkers or Miami vehicles in your peripheral view as you try to enjoy your book. Your sealed shutters will keep outsiders from seeing you in your secluded space as well. And dissimilar to an abundance of window treatments, you can adjust your louvers to let in a little light to read by while blocking views from the exterior.
Solid Polywood shutters are also great at stifling outdoor commotions in comparison to flimsier products like shades. Did someone start a lawnmower right when you had reached the good part of your book? Seal your shutters for some solitude while reading.
Keep Out Drafts With Polywood's Superior Insulation Properties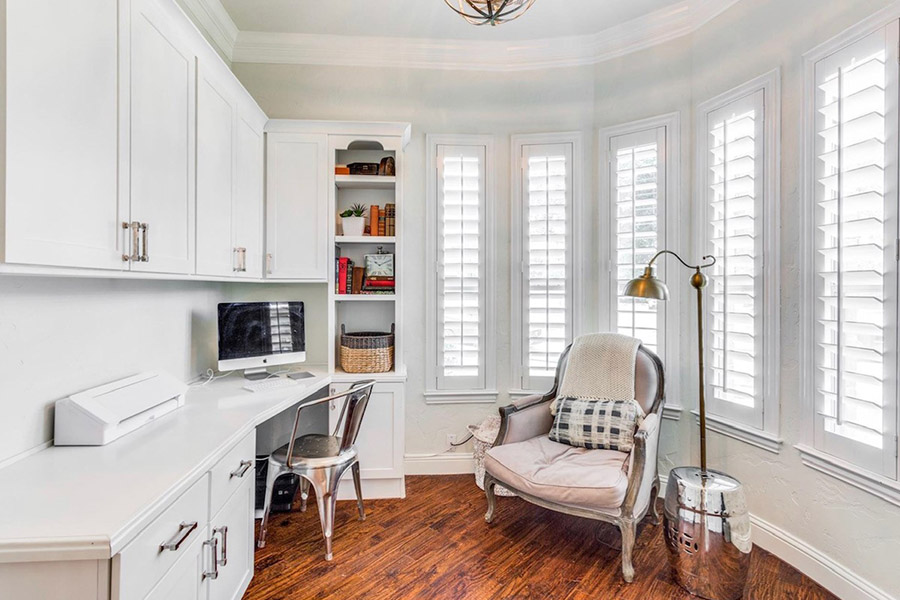 In addition to giving you control over sun and outside commotions, your Polywood shutters keep out drafts that can impact your comfort while you relax in your preferred easy chair.
Polywood shutters have a higher level of energy efficiency
than any other product. Both cool breezes and hot sun rays aren't able to get through their faux wood. And their precision fabrication prevents outdoor air from moving past edges. These shutters are able to block around 30 degrees of temperature transfer from your library windows to safeguard those first editions from the sun's rays and air while keeping you comfortable.
Sunburst Shutters Miami Offers The Top Window Treatments For Your Home Library In Miami
Design the perfect area for reading and relaxing with stunning interior shutters from Sunburst. Our team will bring shutter samples to your location to demonstrate how they look in your room. We'll then fabricate your products to the exact measurements of your job. Get started by calling 305-520-7515 or fill out the form below to request your no-cost in-home conference.