The Top Window Treatments For Picture Windows In Miami
Picture windows offer a wonderful view outside and usher in a wealth of natural light. With that being said these large windows typically are difficult to cover if you're looking for privacy and darkness. You aren't looking for bulky drapes or blinds that you struggle to operate. But you should find something appealing on a picture window that consumes so much space on your wall. And finding an option with insulating ability will assist in making your large window less drafty and more efficient. With this in mind, think about installing one of these excellent possibilities for picture window treatments in Miami.
Wood Plantation Shutters Provide Perfect Coverage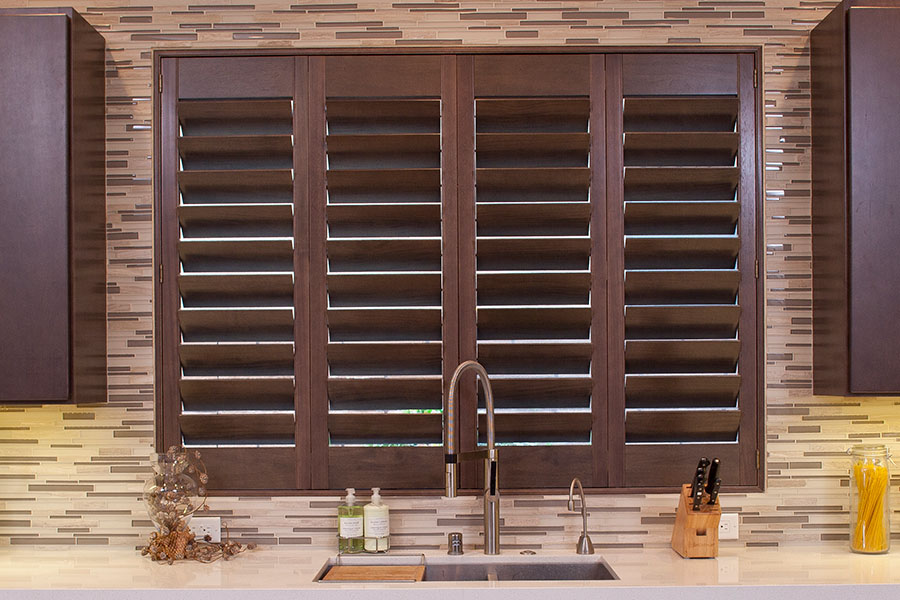 Classic louvered shutters look tremendous on sizeable picture windows in Miami. They never go out of style and come in a wide range of stain and paint colors to complement your interior. And top-quality wood shutters such as Ovation® shutters provide more durability than cheaply made window blinds or shades.
Interior shutters are easy to use with large picture windows and provide more ways to govern sunshine and privacy than other choices. You may draw back the panels for an unfettered view and natural light or shut them for darkness and privacy. You can also change the position of the movable slats on secured panels to enjoy the perfect amount of sunlight. Or use the slats to move sunlight off a screen or reflective surface to eliminate glare. And due to the fact that interior shutters are precisely sized to your window, they don't leave openings for the sun's rays to sneak through when you prefer to have it dark.
Polywood Shutters Insulate Picture Windows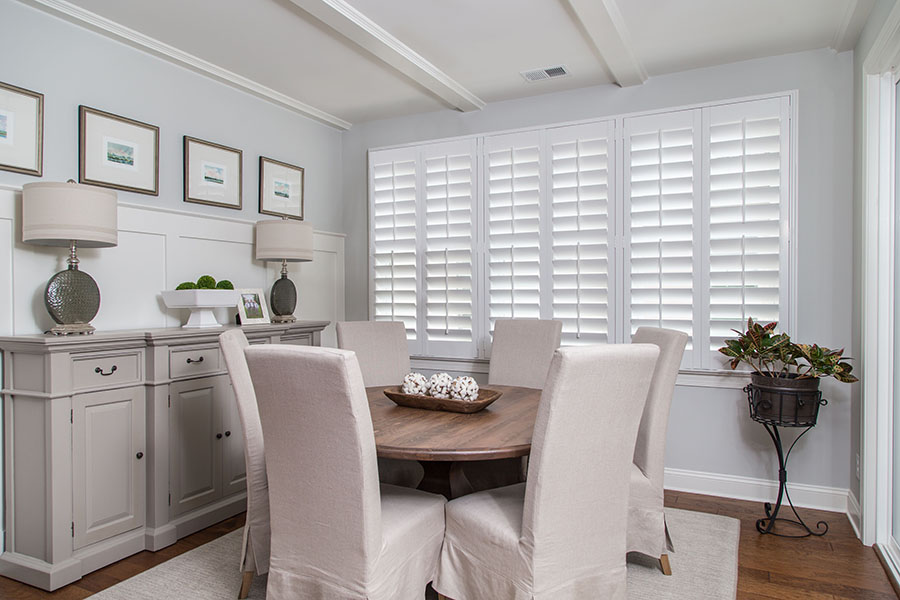 Large windows like picture windows lose a lot of your home's heat in the winter and allow the sun's hot rays in summer. If you want to keep your home's temperature consistent and reduce energy costs, pick Polywood® shutters for your picture window treatments in Miami. In a similar fashion to wood interior shutters, they obstruct the sun's warmth when closed, but they provide even better insulation. They also feature exclusive weatherstripping to prevent warmth from escaping through your window and protect your property from cooler exterior air.
Polywood shutters also bring a new level of elegance to each window they cover. They come in three white paint colors that match countless types of interior design and lend a contemporary air to otherwise traditional shutters. Polywood shutters are also longer lasting than substitute options and will grace your picture window for years on end. They are resistant to fading and discoloration, no matter the amount of sunshine your picture window gets, and they don't splinter, nick, or distort from humidity or intense temperatures.
Cellular Shades Bring A Special Kind Of Window Treatment to Your Miami Picture Window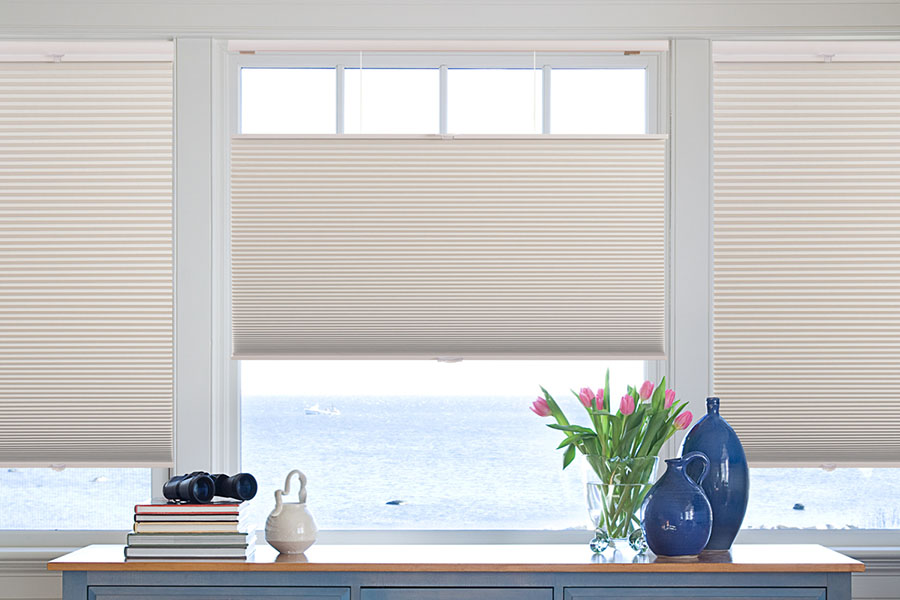 When you favor the softer touch of fabric window shades, cellular shades make great picture window treatments for Miami homes. They come in many different colors, materials, and patterns, so it's simple to acquire cellular shades that match your decor tastes. You can even get motorized cellular shades if normal ones are too cumbersome to manipulate on a big picture window.
Best of all, cellular shades' special design allows them to be more efficient than other window shades. They feature evenly arranged pleats that close together and expand similar to an accordion when you bring them up or down. These pleats create pockets or cells that capture air that enters past your windows. This insulating ability helps you keep your interior at the proper temperature regardless of the size of your picture window.
Explore Amazing Picture Window Treatments In Miami At Sunburst Shutters Miami
Want to cover a picture window in Miami? Sunburst provides window treatments for every kind of window. Arrange a no-cost on-location consultation with our window treatment professionals and get a demonstration of what products work best in your home. Just dial 305-520-7515 or complete the following form to get started.