The Top Living Room Window Treatments In Miami
Some Miami residents utilize their living rooms for gatherings and celebrations, others for family play and relaxation. No matter your lifestyle preferences, well-crafted window products can make your living room more welcoming and pleasant. Treatments like Polywood® shutters or window shades bring another level of style while blocking unwanted glare and drafts.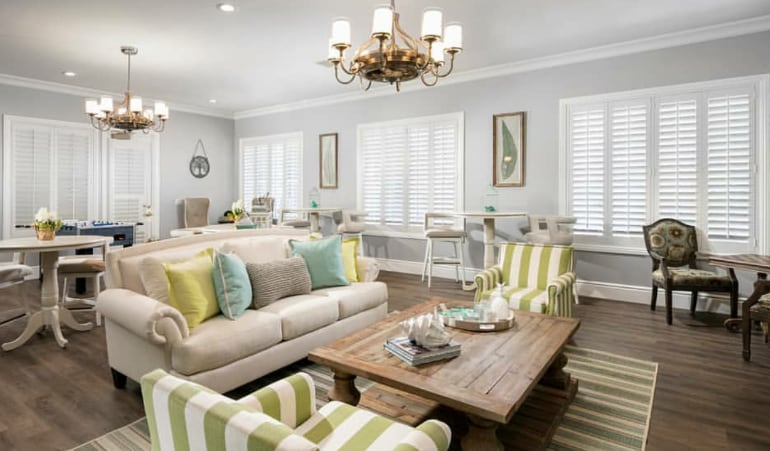 Plantation Shutters Keep Your Space Comfortable
For many Miami homeowners, the living room serves as a multipurpose room where they play games, entertain friends, and relax after a long day. Popular plantation shutters offer a range of benefits for your living room. Composite Polywood® shutters and real wood shutters are durable and low maintenance for families with children and animals but with enough beauty to make an impression on guests. Their wide louvers are impressive and need only a quick wipe to remove dust and fingerprints before you entertain guests.
The fully adjustable slats also allow you to manipulate the light in your living room. If you're not looking for full sunlight, shut the shutters and tilt the louvers to get the sun's rays away from your guests or off the TV screen. Or shut them completely when the sun is in full force to stay cool.
Many homes have large picture windows or multiple windows in the living room. These let in the sun's heat and cold drafts. While picturesque, they are known for letting in the sun's heat and cooler drafts. They add appeal but also let in heat and drafts that elevate your energy costs and make you uncomfortable. When looking for the most efficient living room window treatments in Miami, consider plantation shutters. Polywood® shutters minimize the impact of drafts and the sun's heat better than other products to maintain a comfortable space for your family and guests.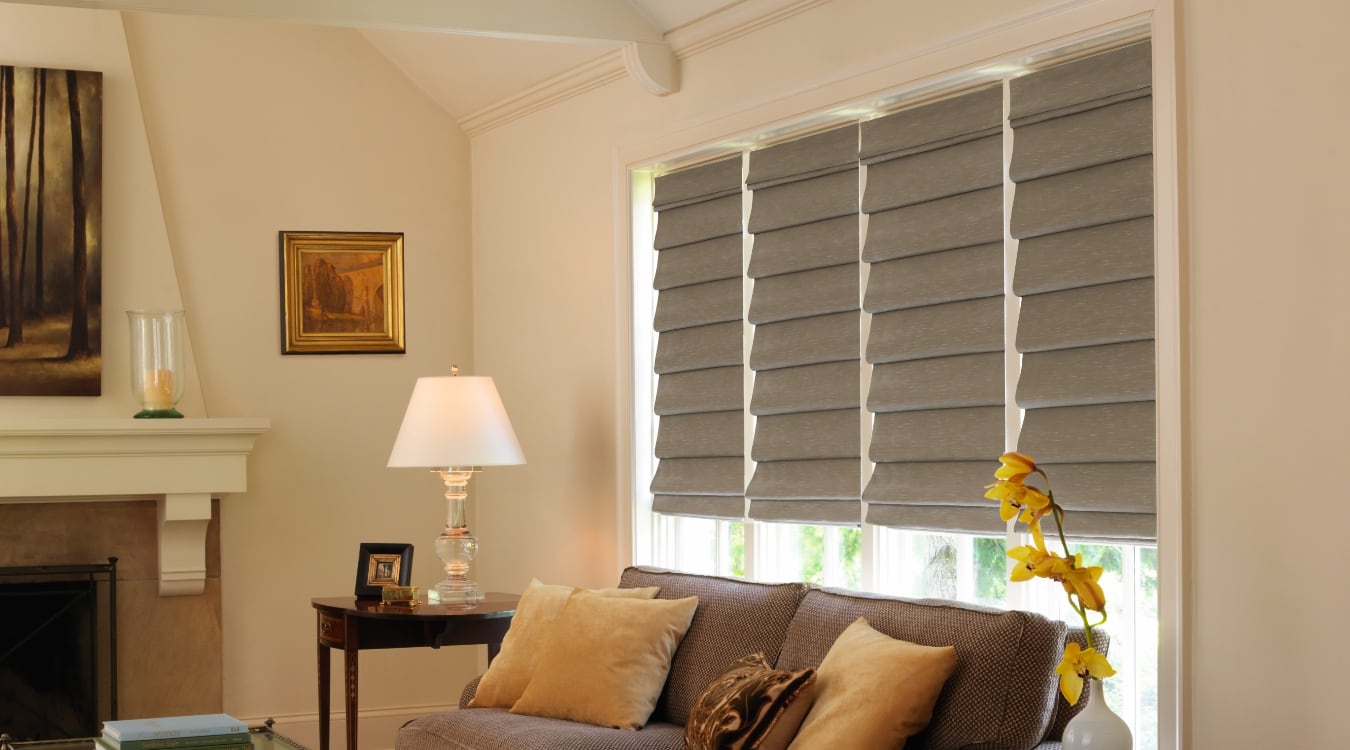 Roman Shades Combine Elegance With Functionality
When integrating with a formal living room, you may want more colorful window treatments . With that being said, there's no reason to compromise ease of use for aesthetic appeal. You can get a fully versatile option with distinctive Roman shades.
When opening Roman shades, the the fabric clusters together but without the inconvenience of holdbacks like curtains or drapes. Conversely, Roman shades are adjusted effortlessly with pull-cords or a pull-bar. Or get motorized Roman shades so you don't have to go to the window to adjust the shades can raise or lower at the touch of a button. You don't have to break away from a guest to lower the shade. You can find Roman shades in many colors, patterns, fabrics, and hardware finishes to blend seamlessly with the design of your living room.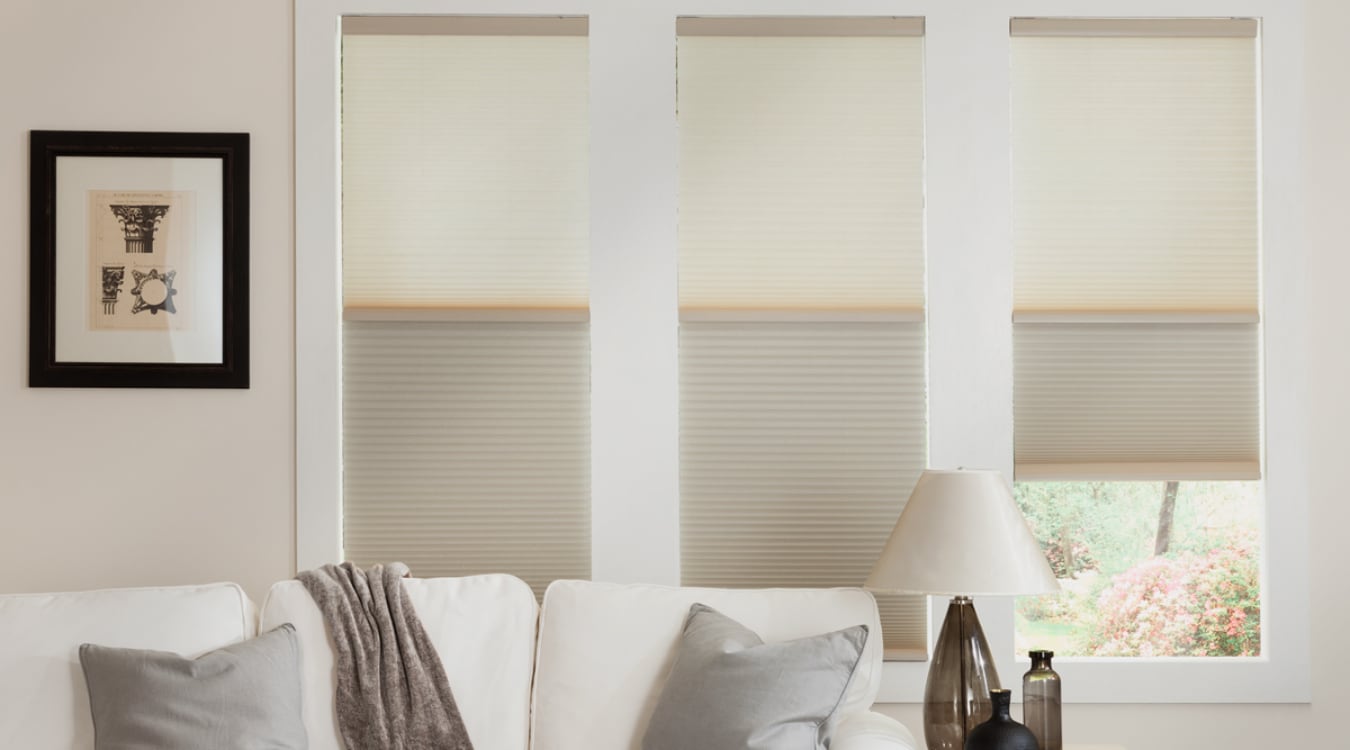 Cellular Shades Boost Your Home's Efficiency
Another excellent option for energy-efficient living room window treatments in Miami are cellular shades. Their fabric cells capture air to stop drafts in your home. This important feature will help you stay warm when you're relaxing on a chilly winter afternoon on your favorite sofa and keep you cool throughout the warmer seasons when you're hosting a party.
When considering cellular shades, don't fret about them being too boring for your space. They can be purchased in various sizes, colors, and textures to complement your decor. You can also choose between translucent and solid fabrics and various options in between to achieve the desired amount of privacy and sunlight. For the most versatility, look for shades that let you open them from the top for sunlight while covering the lower part of your windows to ensure privacy.
Time to Upgrade With The Best Living Room Window Treatments In Miami? Consult With The Pros At Sunburst Shutters Miami
Add comfort, efficiency and style to your Miami living room with exceptional window treatments from Sunburst Shutters Miami. Our consultants will answer your questions and offer a custom plan for your living room. To get started with a free in-home consultation call us at 305-520-7515 or fill out the form below.