Everything About Window Shades Vs Blinds In Miami
You'll definitely see a lot of window different blinds and shades when you look for window treatments for your Miami residence. Window shades use fabric panels that you lower over your windows to conceal them. You also raise or lower window blinds, but they are made of rigid materials with slats that can turn. Which product makes sense for your house? Here's what you should know about window shades vs. blinds in Miami.
Most Window Blinds Have More Options Than Shades For Managing Light And Privacy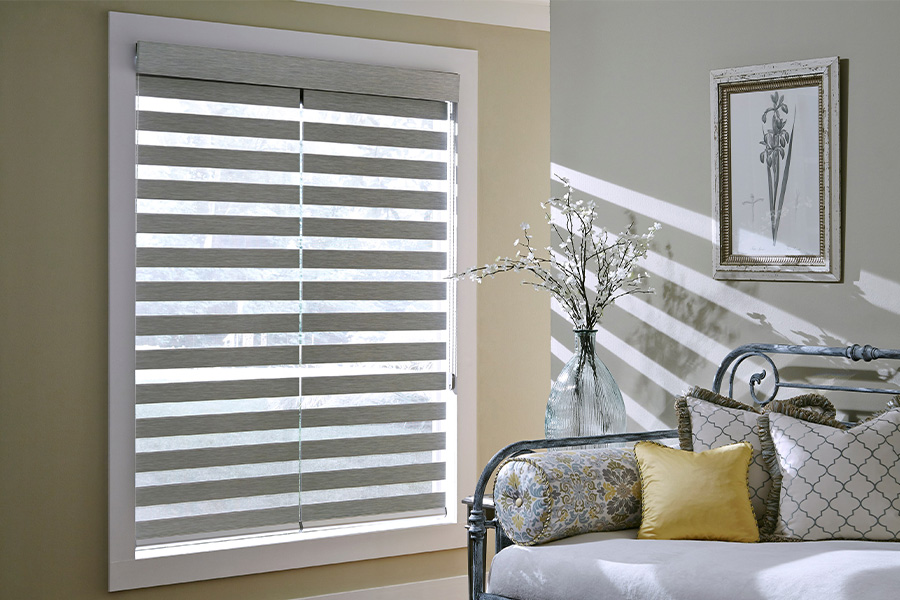 Both window blinds and shades will cover your windows in Miami, but blinds provide a little more command over light and privacy. You may pull down blinds to cover your window. Then rotate a wand to manipulate the slats for the right amount of light and privacy. But keep in mind that shoddy blinds with bowed or snapped slats will leave large openings. High-quality wood or faux-wood blinds give you the best control over privacy and exterior light.
Window shades cover your window using a sheet of fabric and have not much capability for providing partial natural light and privacy, but sheer and zebra or transitional shades use panels that simulate the function of blind slats. Or you can use top-down/bottom-up varieties that allow you to reveal the higher reaches of your window for light while keeping your privacy below.
Made-to-order blinds and shades that fit precisely inside your windows with an absence of openings or overhang provide the ideal coverage. But keep in mind, due to the fact they don't attach to the frame in the same fashion that other window treatments like interior shutters do, you might see light around their borders, particularly if they get bumped or caught in a wind gust. Although blinds give you some control over the direction and amount of light, interior shutters give you even more choices for controlling exterior light.
Cellular Shades Provide Efficiency Levels Not Found in Blinds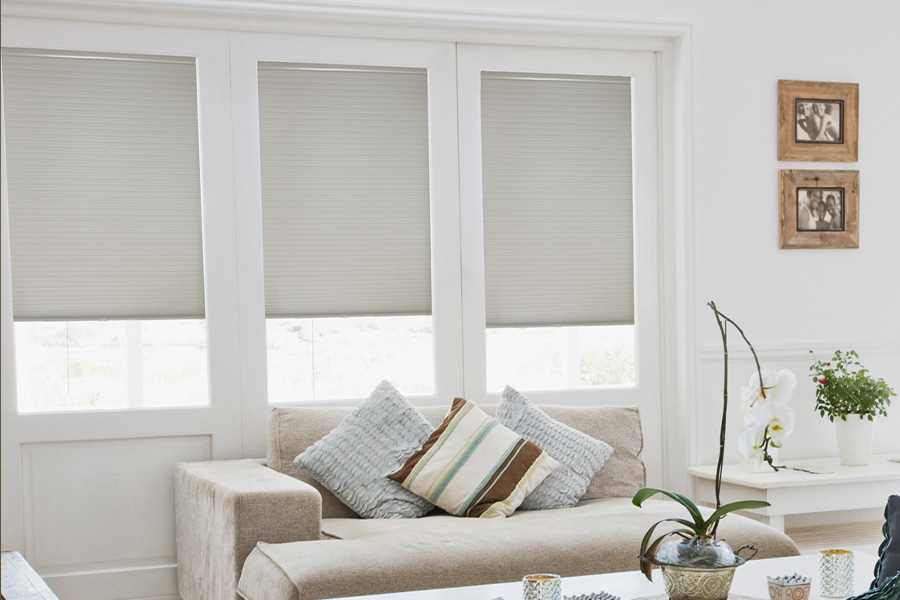 Specialized window treatments will provide insulation for your windows and help keep energy costs down. In the battle of window blinds vs. shades in Miami, shades win the energy efficiency comparison–
namely cellular shades
. Blinds, regrettably, provide practically no insulation because of their thin components and abundance of gaps.
Cellular shades are aptly named due to the pockets or "cells" that their pleated construction creates. The pleats fold up like an accordion whenever you raise the shades and capture air entering from your windows if you pull the shades down. When trapping air from outside, they keep it from entering your residence and changing the indoor temperature. This is good for you as your heating and cooling unit doesn't burn as much energy to sustain the comfort levels of your Miami property. But as you might expect, there are no shades or blinds that can come close to the energy-efficient power of Polywood® shutters with their proprietary weather sealing.
Window Shades Offer More Variations To Choose From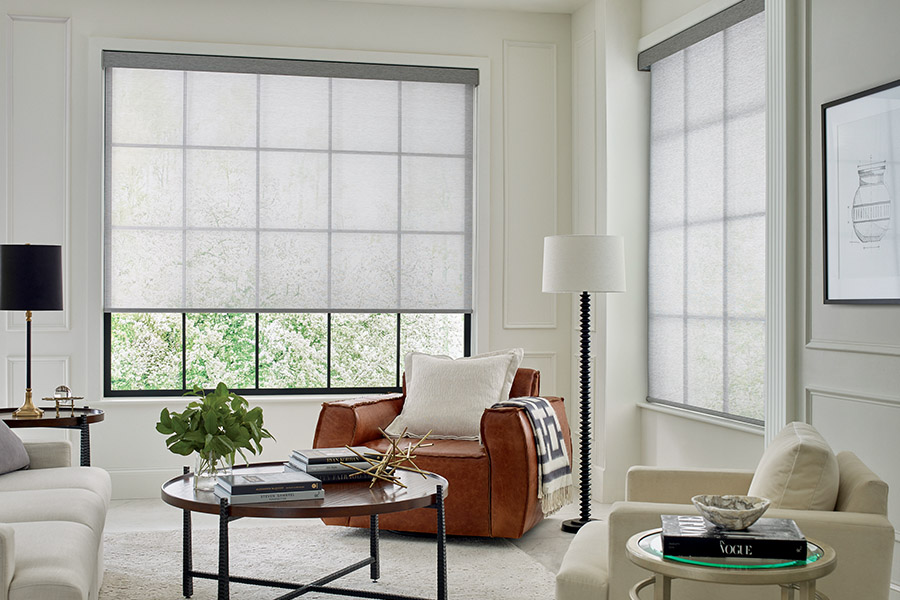 The look of your window coverings is just as vital as the other benefits they provide. In this case, the battle of window shades vs. blinds in Miami boils down to personal design requirements. Aluminum and vinyl blinds are available in various colors but wear down rapidly. Sturdier wood and faux-wood blinds can be found in an assortment of preferred stain colors and have other personalization possibilities. Their firm slats and clean contours can look most attractive in your property.
Window shades bring quite a bit more types of materials, opacities, styles, colors, and patterns. You may pick any type of window treatment from sheer white roller shades to patterned Roman shades to natural woven fiber shades. It's not difficult to discover a window shade that matches your unique interior with a wealth of choices to choose from.
Learn More About Window Blinds Vs Shades In Miami At Sunburst Shutters Miami
Shades, blinds, and shutters, Sunburst has you covered! Let us display how our exceptional window fashions look in your Miami residence with a no-cost in-home consultation. Get yours scheduled today by calling 305-520-7515 or submitting the form on this page.