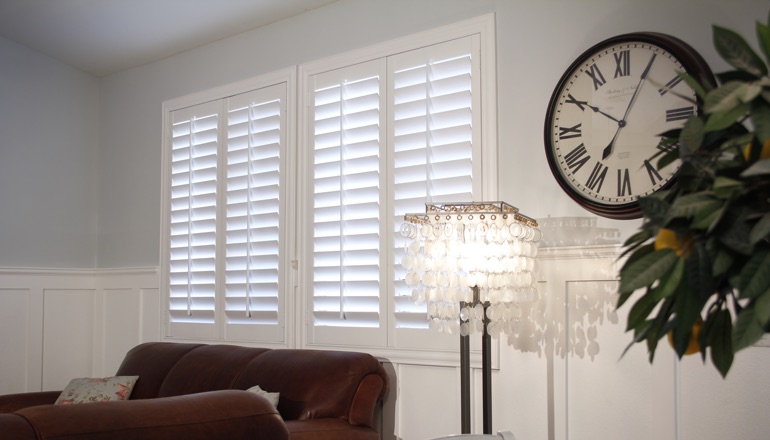 What type of Window Treatments Are the Most Privacy Friendly?
Your home is your sanctuary, and if you think like the majority of homeowners, getting Miami window treatments that offer privacy and noise control to maintain your sanctuary is a concern. Any window covering is preferable to a bare window. However there are some window treatments that offer more privacy than others, especially on nontraditional windows.
Providing Privacy on Windows That Are Hard to Cover
All of the large, square windows you have are a snap to cover with almost any window treatment including blinds, shades, or shutters in Miami.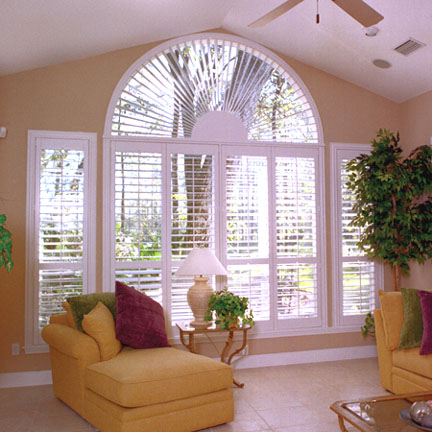 However, there are some situations when you need a specific style of window treatment to get the privacy you want. These include:
Windows in the bathroom where water and humidity might ruin fabric window treatments.

Sidelight windows that are tall and skinny on which window treatments can be jostled around when the door opens or shuts.

Irregular windows such as arches, circles, bow windows, etc., where typical rectangular blinds and shades can't cover your window without sacrificing the beauty of the window's unique shape.

Large windows that are difficult to reach like second-story foyer windows.
In these instances, you need window treatments that go above and beyond to provide privacy to your space.
As a bonus, shop around for window treatments that offer good sound control to keep random noise outside and prevent neighbors from overhearing.
The Top Window Coverings for Privacy
The most privacy-friendly window treatment we recommend are Polywood® plantation shutters. Plantation shutters are able to fully close, for when total privacy and light control is what you need. To let light in and see outside, just tilt the louvers. For high windows, you should keep the louvers tilted at an angle to let light in while still maintaining privacy.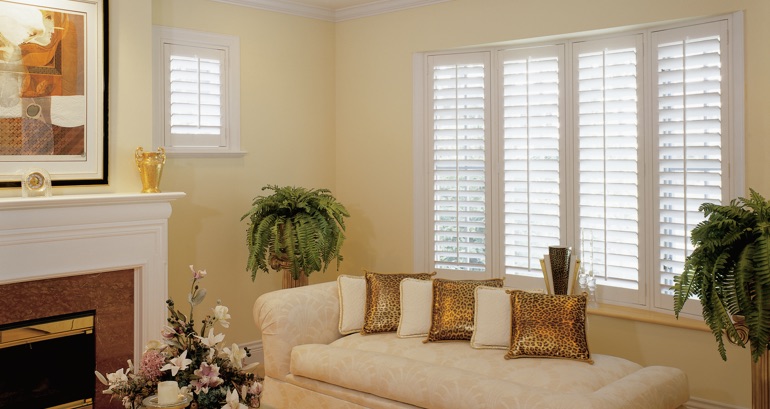 Indoor shutters are also perfect for non-rectangular windows because they can be customized to fit any shape or size. And since Polywood shutters are moisture resistant, they're an excellent choice for bathrooms.
Another privacy-friendly window treatment is roller shades. Roller shades take up very little space above the window, but are easily pulled down to prevent outsiders from seeing into your home. Though they can't be cut to fit unique window shapes, you can find roller shapes in moisture-resistant material for areas such as the kitchen or bathroom.
Window Treatments that Don't Help With Privacy
While any window treatment gives you at least some privacy, there are a few that might not get the job done. The first is sheer curtains. Sheer curtains were popular years ago and can add a a light feeling to a room. But they're fairly translucent and can be seen through fairly easily, especially when it's dark out.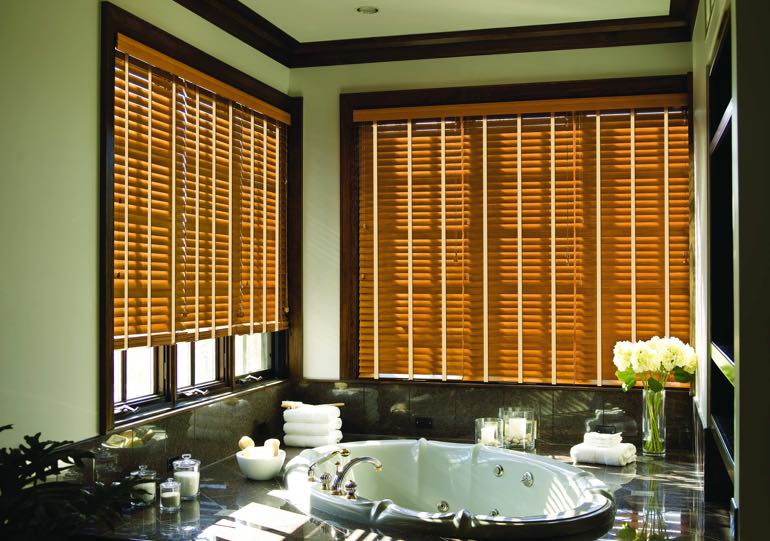 Another product we don't recommend for privacy are aluminum or bulky blinds, which can snap or get stuck at a certain angle. If you can't close the blinds all the way due to breakage, then they're not helping keeping your home private.
Ready for Window Treatments that Protect Your Privacy?
If you're on the hunt for window treatments to maximize your privacy, then give us a ring at 305-520-7515 or complete the form below to schedule a free in-home consultation. During the consultation, our shutter experts will walk you through all of your options to find the best fit for your style and your budget.