What Window Treatments To Choose For Your Miami Custom-built Home
If you're making selections for a custom home in Miami, you seek the best finishes possible, and that includes the window treatments. There's a reason plantation shutters are such popular picks in window treatments for custom homes in Miami. Their functionality and beauty incorporate well with all decor types and allow you total authority over sunlight. With this in mind you can easily create a pleasant space and highlight your new home's best features.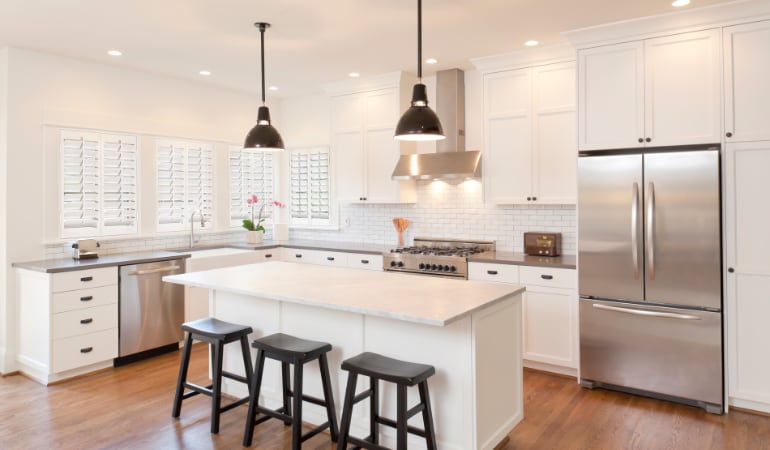 How Do Plantation Shutters Enhance a Custom Home?
If you are looking to to increase the allure of your custom home, think about window treatments that other homeowners in Miami incorporate to enhance their homes. Plantation shutters synchronize seamlessly with any design choice. They stand out and garner attention from anyone who are used to seeing dated curtains and cheap blinds. Their practical but sophisticated aesthetic needs nothing extra to look stunning and make a great first impression on family and friends.
Plantation shutters are a great window treatment choice for a custom-built home. The sharp design and classic colors work well with any interior, so you are able to advise the home builder to install them in any room without worrying about how they will match once you furnish your home.
Plantation shutters are custom-fitted for both standard windows and windows with specialty shapes, so you can use them in any location and save yourself the hassle of implementing numerous window treatment options. That's one less detail to figure out as you figure out your remaining home finishes!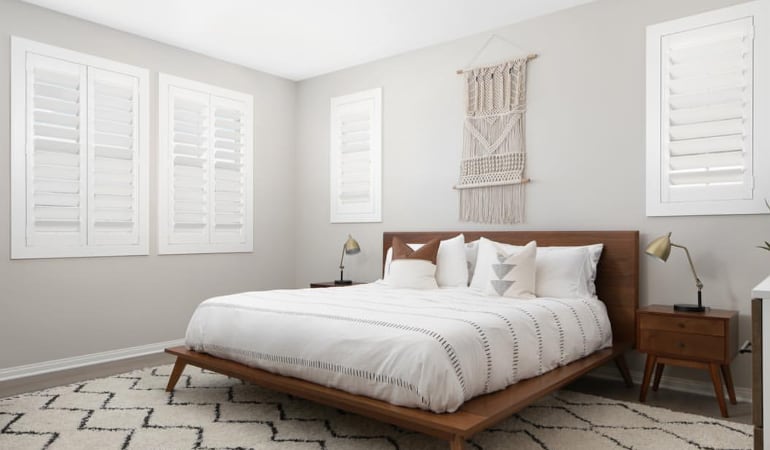 How Do Plantation Shutters Allow You To Control Light?
Your visitors will appreciate the feel of a sun-splashed home. Although you are likely to select beautiful light fixtures to brighten your custom home, natural light has distinctive properties that make a space appear bigger or change its overall feel.
However, natural light is constantly changing. As the sun moves throughout the day, the quantity of light streaming into your custom home changes, and you must change the positioning of your window coverings to redirect the flow of light. When trying to find window treatments for custom homes in Miami, people show a preference for composite Polywood® and natural wood plantation shutters that let them control the intensity of sunshine a room receives.
Gently move the tilt rod to change the angle of the shutter louvers during hours when windows receive direct sunlight to give a room a more comfortable feel and increase the opening to brighten things up when the sun is on the other side of the house. You can even swing back the shutters from the hinges for full sunlight to create a bright, airy look and fasten them again for a snug, closer-knit feeling.
Adjusting shutter louvers also gives you the chance to shift the sun's rays. When moving the slats up or down, you can cast light even the darkest corners to make a room seem bigger. You are able to redirect unwanted glare away from your guests' sightline and reflective surfaces without lowering the louvers and removing the light completely. With a single touch, you can direct the location and the amount of sunlight that radiates in each space for everyone's comfort.
Get The Top Window Treatments For Your Miami Custom Home
Show your new home in its best light with the alluring design of plantation shutters by Sunburst Shutters. We install made-to-order window treatments that Miami homeowners want for their custom-built homes. Reach out to 305-520-7515 or submit the form on this page to request a complimentary in-home design consultation.