In What Rooms Should You Consider A Woven Or Bamboo Shade In Miami?
If natural woven and bamboo shades grabbed your attention while shopping for window treatments, you probably noticed their beauty immediately and visualized them in your Miami rooms. They definitely look dissimilar to traditional textile window treatments. They work in a bit of a different manner as well. Fiber and bamboo shades may not meet your window treatment requirements in every situation, but there are areas of your home where they are the ideal choice. See how you should use natural woven and bamboo shades in your Miami house to completely benefit from these stunning window coverings.
Use Woven Or Bamboo Shades In Miami To Incorporate A Natural Element To Your Decor
Many current home decor trends stress the importance of using products made of natural materials to bring a small portion of natural serenity in. When you're already using solid wood pieces and greenery, you can consider woven or bamboo shades in Miami to add one more natural focal point to your interior. Get window shades in organic materials including jute, rattan, grasses, and bamboo. They feature their own distinct appeal to match your preferences. Their earthy tones and complex woven compositions are found in limitless possibilities that bring beauty, warmth, and sophistication to your interior.
Select Woven Shades For Light And Privacy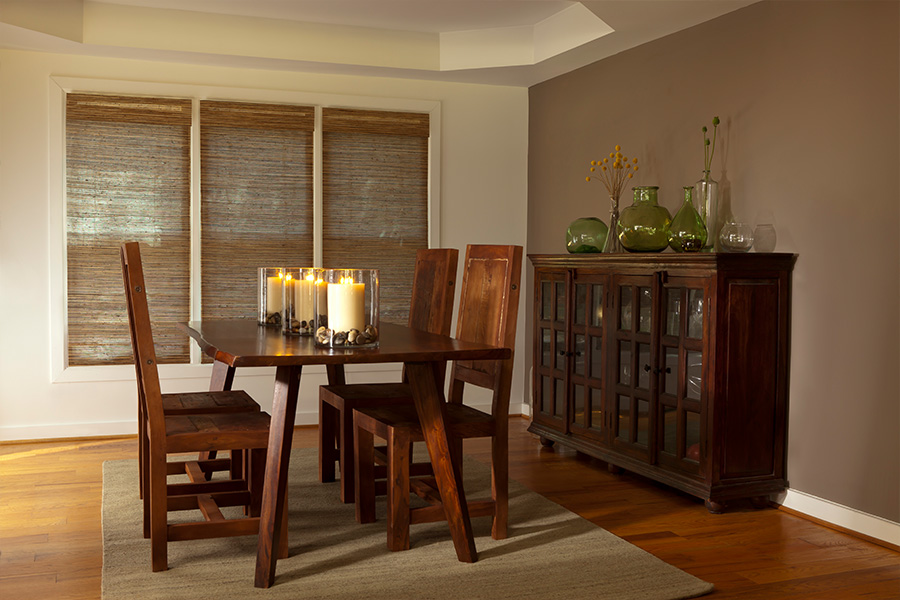 The products you place in your windows should help you achieve the levels of privacy and natural light you want in your home. There are a multitude of beautiful weave patterns, and each shade lets a unique amount of natural light to enter the room, depending on how tight the weave is. You can install shades with a looser weave in a sunroom or breakfast nook for a touch of privacy while still getting plenty of sunlight. Shades with tighter weaves enhance your privacy and minimize extreme sun in a living room or home office where you would like some outside light but not sun glare. On the other hand, if you want absolute light management and privacy in certain areas like bedrooms,
louvered shutters
or "blackout" shades work best.
Use Bamboo Shades If You Prefer Eco-friendly Products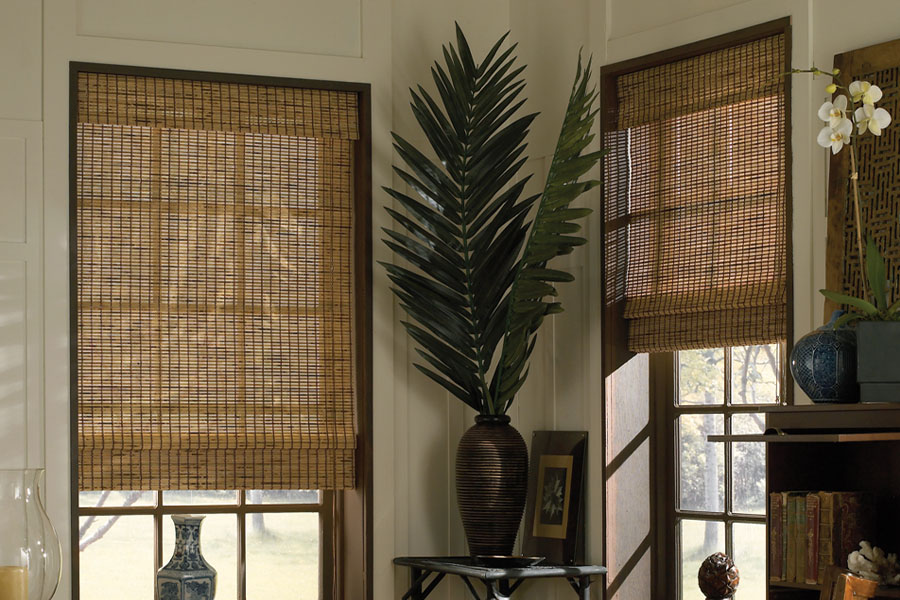 More and more people are concerned about their impact on the environment and seek green options. If you want to do your part, consider bamboo shades in your Miami house. Bamboo is a renewable natural resource because of its quick regrowth. And it doesn't require toxic processing chemicals. Bamboo is both strong and flexible, so it produces resilient window treatments that last for years to come. If the time comes when you choose to go with something different, bamboo will fully biodegrade back to the earth, unlike synthetic window treatment materials.
Ask The Experts At Sunburst Shutters Miami On Ways To Utilize Bamboo Shades In Your Miami House
Sunburst Shutters Miami provides only the highest quality woven and bamboo shades for our Miami clientele. We work with you to locate the window treatment that looks best in your property and provide a precision installation for you. Get started by reaching out to 305-520-7515 or submit the form on this page to arrange a no-charge, on-site appointment.