Exploring Window Treatments By Feature In Miami
Window treatments have more purpose than just looking nice. They obstruct undesired light, establish privacy, and complete many other tasks. They also should fit your lifestyle. If you have pets or kids, you'll want to think about that when selecting window treatments. So it makes sense to browse window treatments by function in Miami and not just for visual appeal. Read on to find out what window treatments function best for various needs, and then talk to your Sunburst consultant for additional guidance.
What Window Treatments To Use For Energy Conservation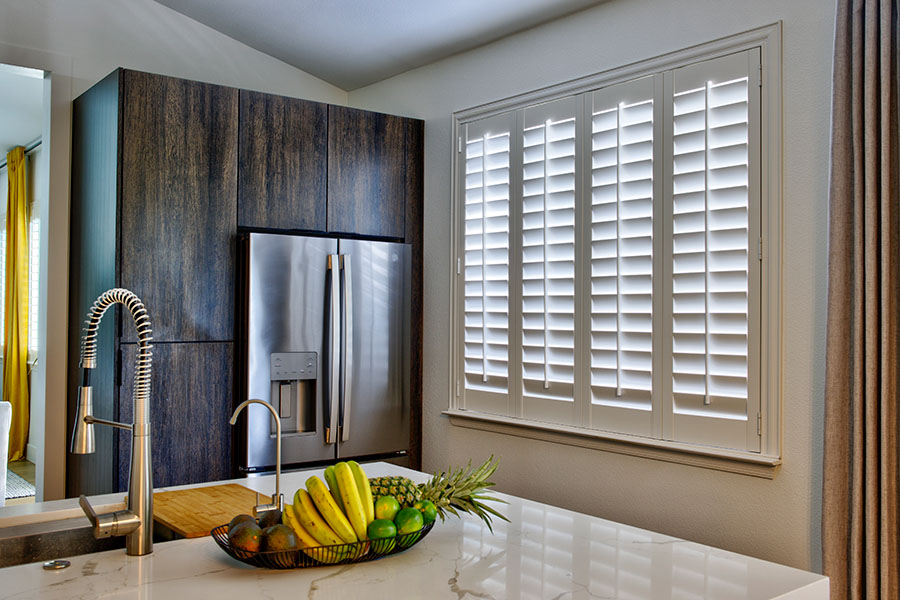 Windows are a major source of heat loss inside your house. They also let in warm UV rays that make your A/C unit work harder. You can give your heating and cooling equipment a break and save money on power costs by installing energy-efficient window treatments.
Polywood® shutters are without question the best energy-efficient window treatments in Miami. Their solid synthetic wood material and exclusive weather resistance protects against air flow and UV rays when you shut the louvers. When you close their panels, cold and heat can't penetrate around their frames. This incredible insulating system stops up to 30 degrees of heat transfer to keep your home pleasant throughout the year and lower energy costs.
Polywood shutters have such a degree of energy efficiency that you can get an energy tax credit of up to $1200 in 2023 when you integrate them into your interior!
If you want a substitute for shutters, look to energy-conserving cellular shades. With their accordion-like folds, cellular shades are able to capture some of the airflow from reaching your living space. They are fabricated with many layers of material to provide a soft and stylish barrier beside your windows.
What To Use For The Best Room Darkening Window Treatments In Miami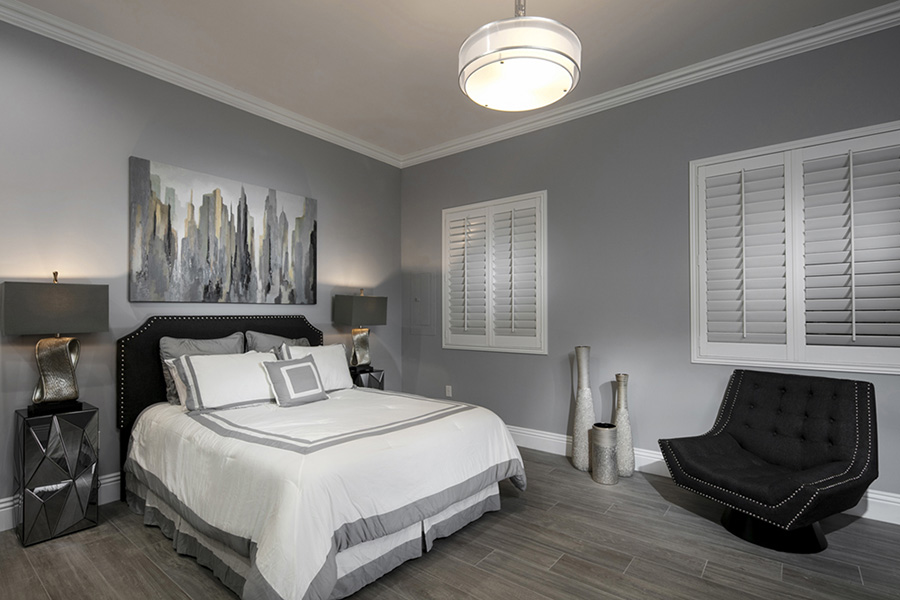 Room darkening window treatments impede as much light as possible to help you [keep your home cool and get a great night of sleep. A good number of window shades and blinds come with room-darkening options. Thicker fabric shades with complete coverage offer great room darkening.
Another great way to block the exterior light in your Miami residence is to install plantation shutters.
Louvered shutters are natural wood or composite wood and include a frame that encircles your window. They won't shift and have no openings along the borders for light to sneak through. When you close their adaptable slats, you see only the slightest glow of light, and no outside light or hot ultraviolet rays enter the room.
The Best Light Filtering Window Treatments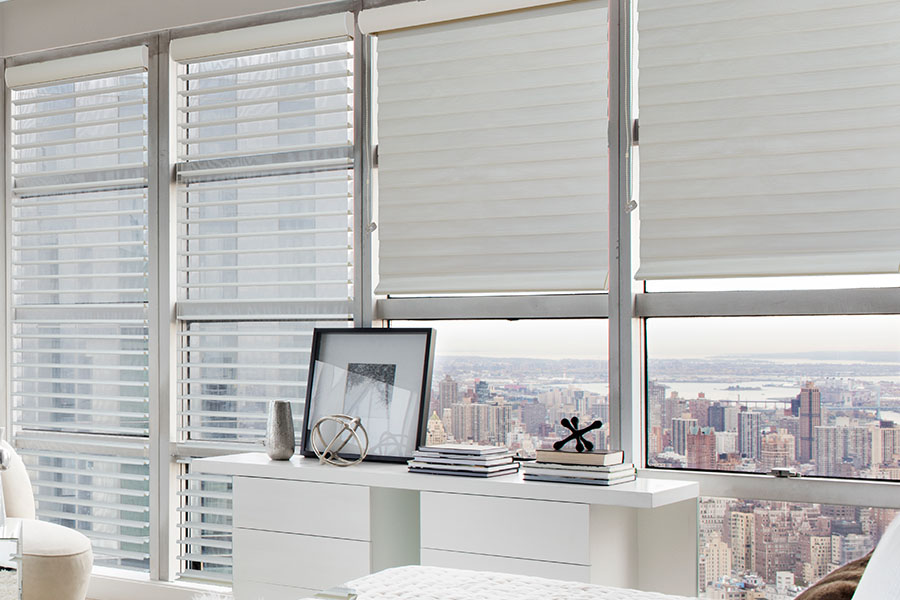 The best light filtering window treatments for Miami homes allow soft light while still giving you some privacy and obstructing the sun's bright glare. Sunburst's sheer window shades accomplish this very well. Their dual-layered sheer fabric filters exterior light when extended down over windows, and they have opaque louver-type slats positioned two inches apart between the sheer panels to give you a little privacy. When you wish to have additional privacy and reduced light, just move the slats to obstruct everything outside.
Another great option for light filtration is roller shades with translucent fabrics. This alternative is suitable for creating the ideal ambiance. In the event you would like privacy or room darkening, you are able to install a second roller shade next to it.
The Leading Pet-friendly Window Treatment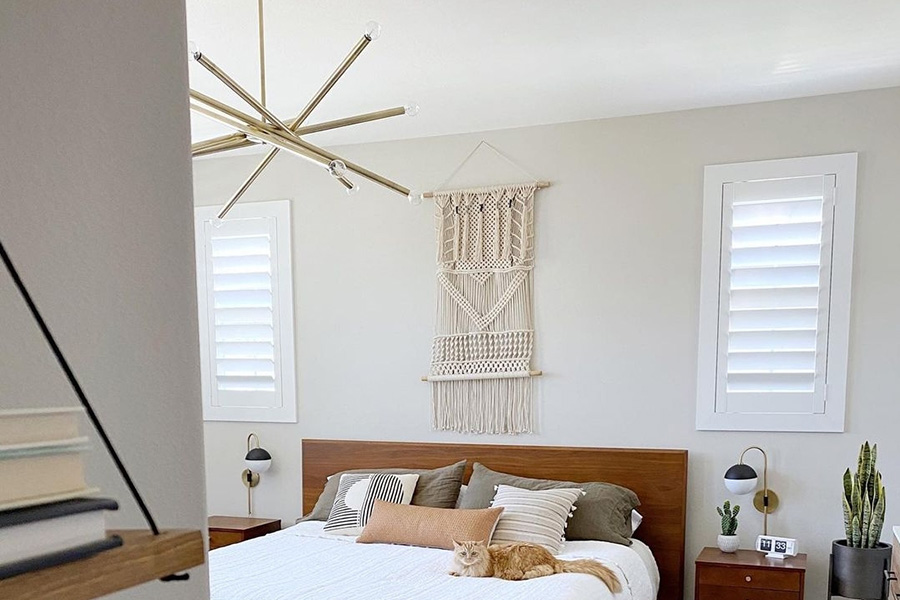 Pets and window coverings don't always co-exist well together. Sagging materials are entertaining for naughty animals to chew, paw, climb, and pull on. In a short time, your window coverings are ripped or coming loose.
Interior shutters are the best pet-friendly window treatment for Miami homeowners. As a permanent installation connected straight to the window's frame, they simply don't attract four-legged friends the way hanging blinds and shades do. There's nothing that sags or sways. If an animal makes an effort to climb them, they won't fall down. Polywood shutters specifically resist most scratching and clawing. And if your dog does take a bit out of a slat, contact Sunburst to request a simple repair.
The Best Childsafe Window Treatments In Miami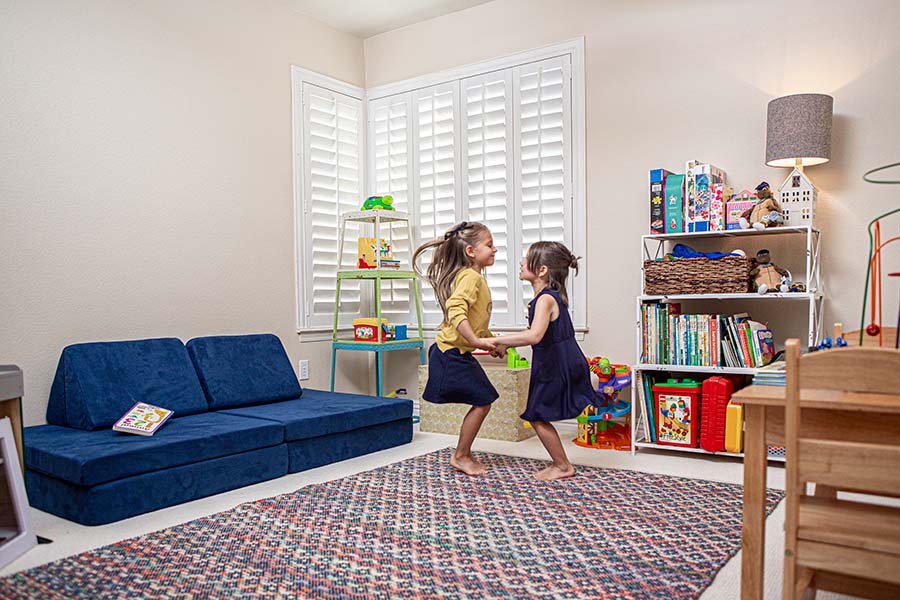 A few window treatments are unsafe to young children—and you could say children are dangerous to window treatments! Cords for shades and blinds are recognized as a choking hazard. You can get cordless products, but they won't withstand a young person pulling or hanging from them. As an alternative, consider strong Polywood shutters. They hold up against curious hands better than shades and blinds and never function with cords. You may place them in a child's play area or bedroom without stressing.
Top Window Treatments To Place On Sidelight Windows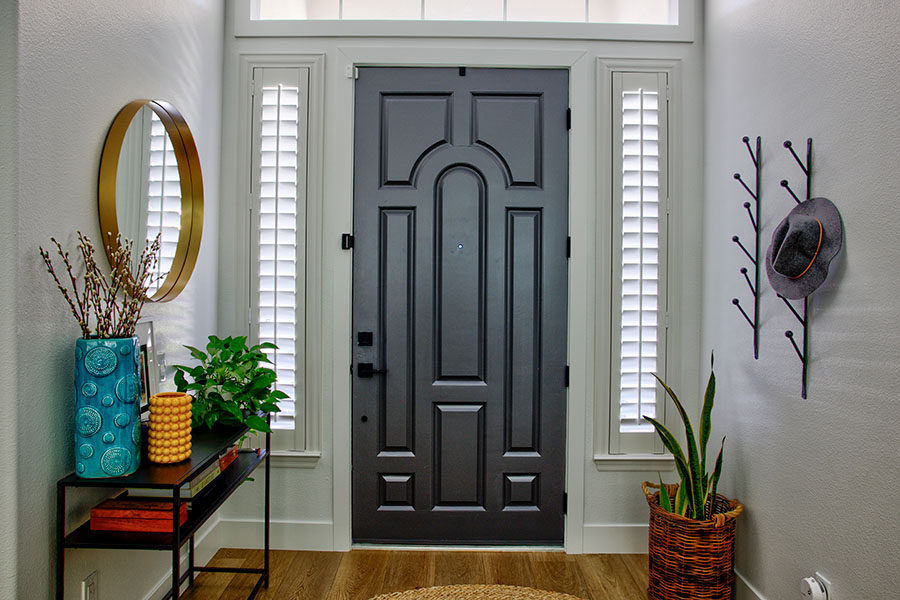 Sidelight windows are those vertical, skinny, windows on one or both sides of your front door. They are so thin, that not every option looks good on them.
Blinds are too wobbly and simply look awkward there. Most window shades have trouble accommodating these windows. But a louvered shutter is the right solution for a sidelight window in Miami because they are fixed permanently for a precise fit. The surrounding frame makes a terrific completed look. And the easy to adjust slats offer the light control and privacy you require at your primary entry.
What Window Treatments To Use On Specialty Windows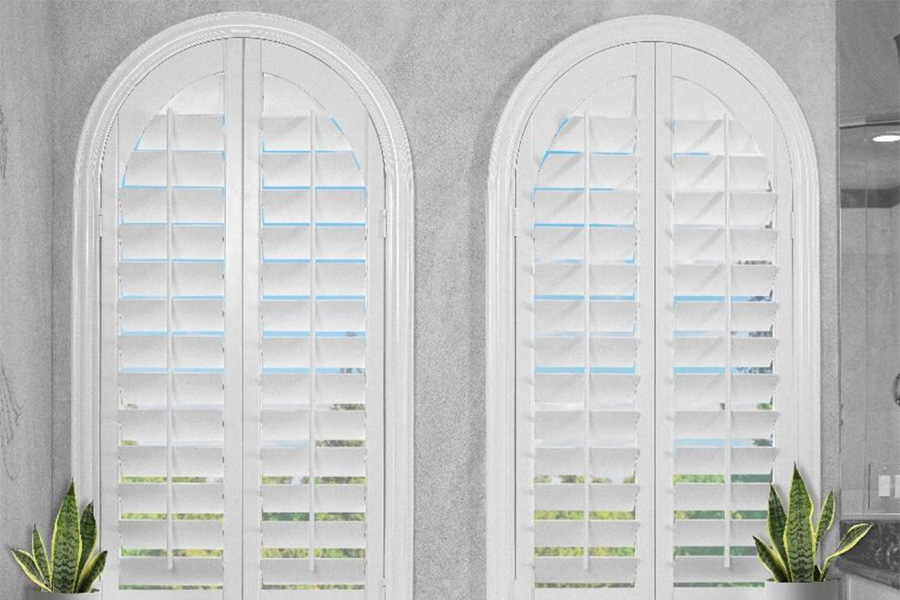 Specialty windows are any type of window that isn't a typical size or regular rectangle. You could have a circle or octagon-shaped window, a French door, or a sliding patio door within your home that you wish to cover for privacy and glare. Technically, you could put window blinds or shades over these windows, but these will hide custom window shapes and are a challenge to employ on very large or small windows.
The best window treatments for specialty windows in Miami are plantation shutters. Polywood and Ovation® shutters are custom-tailored to accommodate the precise measurements of your window. They can even be constructed to be round for circle and arched windows. Better yet, they are functional irregardless of what size or shape you request.
The Best Motorized Window Treatment Choice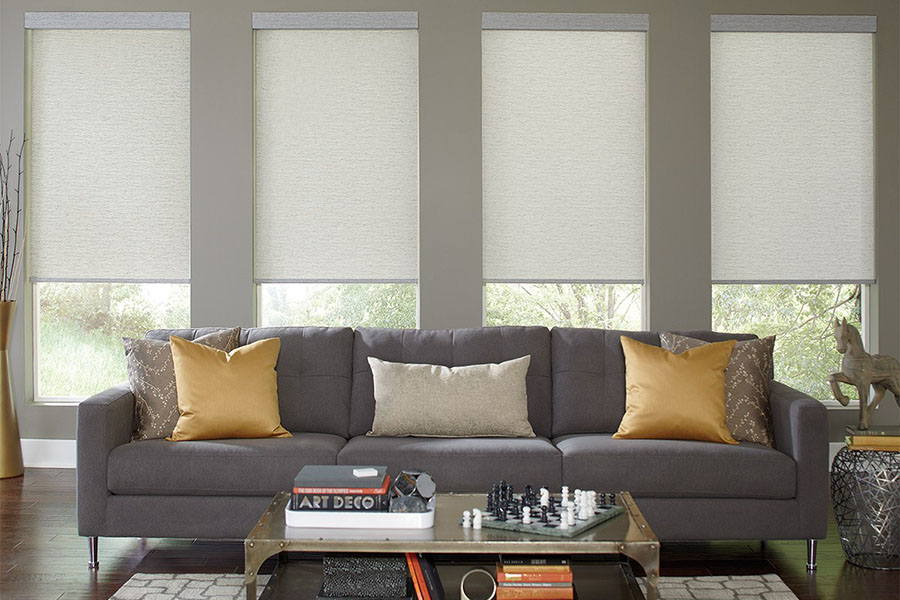 If you're trying to find the best motorized window treatments in Miami, you already know how advantageous they are. With just the press of a button, you can lift up or lower your window treatments from any location. You are even able to program smart motorized window treatments to open or close on a fixed schedule.
Automated roller shades are the best motorized window treatment. Roller shades can be found in numerous style options to match your tastes and specific requirements, and then you may add motorization for added convenience. It doesn't matter what style or color of roller shade you get, you'll upgrade your window shades when choosing motorization.
The Window Treatments That Are Easy To Clean in Miami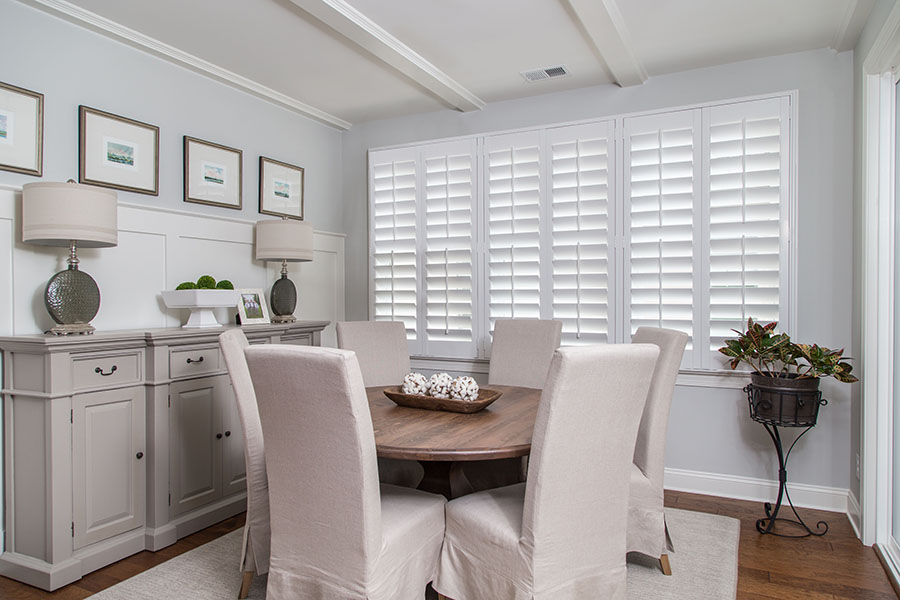 Cleaning window treatments will be a hassle if you have to get out the vacuum or take them down to wash. You'll also have to deal with the stains that are nearly impossible to remove from fabric window treatments. Polywood interior shutters are the best easy-to-clean window treatments for Miami homeowners who hate cleaning window treatments. Their durable baked-on paint doesn't stain and is easy to dust with a cloth or duster. For more challenging grime and sticky residue, just wipe them down with a lightly dampened cloth, and they will look new again!
The Best Door Window Treatments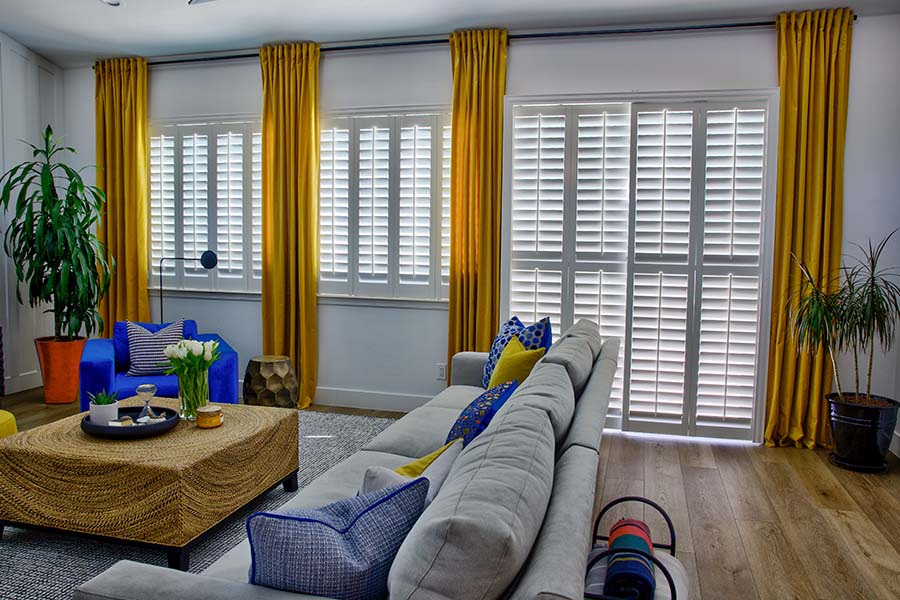 Picking the best door window treatments for your Miami home can be challenging. You need the same control over outside light and privacy that you have on your windows, but most window treatments swing and smack against the door when you open it. To circumvent this, turn to interior shutters. They fasten to your door and won't shift around when it's opened. They also offer total control over sunlight and privacy with panels that can open and close and adaptable louvers.
Interior shutters are also a fantastic option for French doors and sliding glass doors. They are customized to the size of your door and don't shift back and forth when you enter or leave. Plus, they're perfect for large door windows and supply tremendous insulation on doors where heat loss often occurs.
What To Use For Sound Absorbing Window Treatments In Miami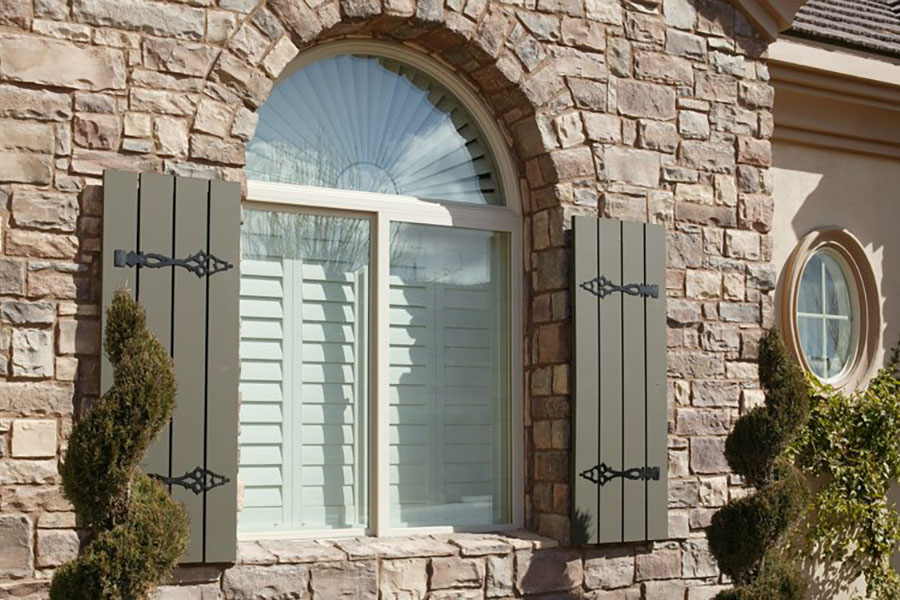 If you reside on a busy street, the correct window treatments can help block outside disturbances. Sturdy plantation shutters do this most proficiently. They are crafted from wood or a robust wood substitute that serves as a shield between you and sounds beyond your walls. Close them during peak periods and before bed to cherish the serenity and stillness within your home. Plus, they enhance your home's external charm, which is important when you reside in a well-populated area.
Explore Sunburst Window Treatments By Feature In Miami
Sunburst Shutters Miami has the most impressive assortment of beautiful and functional window treatments available! Just inform us on what you would like from your window treatments, and we'll be happy to help. Call 305-520-7515 or submit the following form to arrange a no-charge on-location consultation. A skilled representative will recommend solutions per your needs and demonstrate our products right in your home so you can discover the perfect window treatments for every room.